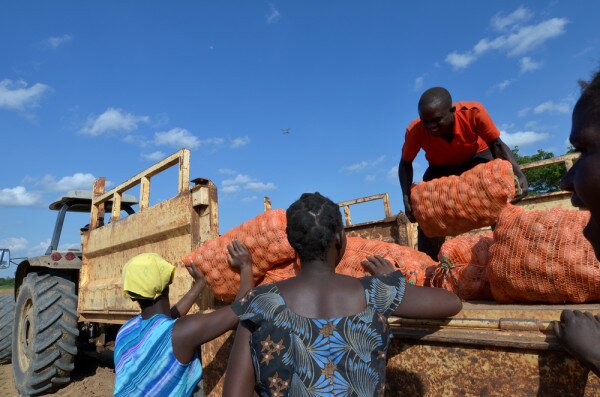 Esoko Networks Limited, a technology platform that allows farmers in Africa to carry out transactions, has secured a total of US$1.5 million from Acumen and the Lundin Foundation as aggregate equity and debt investment.
The Ghana-built platform brings together stakeholders in agribusiness, non-profits, development finance institutions, governments and mobile network operators, allowing them to profile and provide specific content as well as survey farmers to better understand their needs.
Mark Davies, chief executive officer (CEO) of Esoko, said: "Promoting commercial linkages and introducing market transparency will transform African agriculture. We're at the forefront of using technology to facilitate this great transformation in human wealth and productivity."
He said the investment will support Esoko's expansion into Nigeria and East Africa; and aid software and services development.
Godfrey Mwindaare, West Africa director at Acumen, said: "There are a tremendous amount of resources already focused on small-holder farmers. We see in Esoko the potential to empower and transform the lives of rural farmers by providing one point of access to critical information and services, thereby closing the information asymmetry gap between commercial, well-endowed farmers and the rural, one-acre farmer."
Anna Samaké, portfolio manager for West and Central Africa for the Lundin Foundation, said: "One of the Lundin Foundation's primary objectives in West Africa is to build and support the agri-business sector with an ecosystem of services that will allow sustainable and profitable SMEs to emerge and grow. Many of those services will be available through the Esoko platform."
Image courtesy if Shutterstock