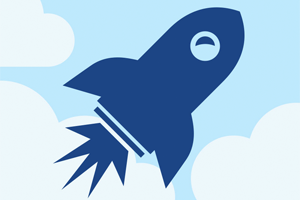 Sylvia Brune, co-founder of Nigerian startup accelerator 440, discusses how later stage startups can benefit from accelerator programmes.
A couple weeks back, Y-combinator's investment in Quora made news across the investment-startup blogosphere. Traditionally, accelerators have been targeting startups who are still in their earliest stages, some with ideas only conceived a couple weeks prior to applying. While later stage startups have found little value in joining an accelerator for paltry investment sums and some mentorship. But it seems times are changing.
Accelerators have started evaluating later stage startups, who have in turn seen benefits in adding these hyperactive investors to their list of shareholders.
So what are some of these benefits that allow accelerators to find the likes of Quora among their applicants?
Peers
Well firstly, the sheer volume of investments made per year ensure that the alumni group of entrepreneurs is large and growing. Many have alluded to the benefits here, including a future talent pool for recruiting, an unparalleled second degree network to… well anyone really, as well as a responsive and experienced sounding board for any obstacles that may arise while zig-zagging your way to that billion dollar IPO.
Focus & Growth
Secondly, being a human octopus isn't as productive as it may seem. Anyone who has spent time working on a startup in the pre-growth stage, will be well acquainted with the jack-of-all-trades CEO who has seem-to-spend-all-my-time-keeping-head-above-water syndrome. Joining an accelerator is a way to acknowledge that in order to grow, sometimes you have to stop treading water long enough to catch your breath and see what direction makes sense for the business to be going for. For this purpose you get extra eyes and brains on the business, can focus on going into depth on one or two aspects of the business, and remember what made you start this in the first place.
Mentors
Furthermore, the three-month accelerator program, if done well, is chock-full of experienced entrepreneurs, investors, potential clients, and experts of sorts buzzing around with the aim to bring value to the young aspirants. So far the 440 accelerator has confirmed an impressive list of mentors, including Larry Annetts, CMO at MTN, Francis Ebuehi, formerly Dealfish and Spinlet, Mitchell Elegbe, CEO of Interswitch, Obinna Ekezie from Wakanow, Raphael Afaedor, ex-Jumia MD, Afam Edozie from FiCres Capital, and Michael Ajereh, aka Don Jazzy. Most startups at really any stage would benefit from access to these types of people.
Whether the startup is three months or three years old, to really benefit from the growth spurt an accelerator programme can facilitate, there needs to be some kind of product that you can test in the limited time available. Which is why we mostly invest in teams with a strong technical co-founder. If there is no product, and the team isn't confident that they can make one materialise in the first 2-3 weeks, the startup would be better off waiting to apply until they can gain maximum value in exchange for the equity they are parting with.
Image courtesy of Shutterstock