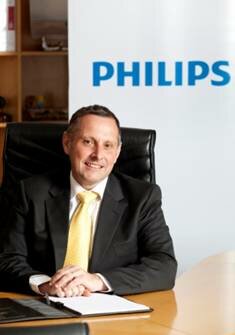 (JJ van Dongen, Senior Vice President & CEO Philips Africa)
Philips has unveiled its ultra-mobile ultrasound system VISIQ in the Kenyan market during the Nairobi leg of its annual pan-African Cairo to Cape Town Roadshow.
VISIQ is a clinical innovation that addresses local needs, with the tablet-sized miniaturised ultrasound system enabling portability as it is battery powered, allowing it to be used in places with limited access to electricity and healthcare facilities.
"By launching this new system in Kenya, Philips continues to demonstrate its dedicated support to the Kenyan Ministry of Health in its mission to reduce child mortality rates, improve maternal health, meet the UN Millennium Development Goals 4 & 5 and revitalise Kenya's health infrastructure as part of Kenya's Vision 2030," said JJ van Dongen, senior vice president and chief executive officer (CEO) of Philips Africa.
The company said VISIQ's combination of mobility, ease of use and image quality will enable clinicians to perform ultrasound examinations across a variety of clinical settings, enabling small outpatient clinics or community centres to carry out comprehensive obstetric and abdominal scans themselves rather than referring patients to regional ultrasound centres.
Peter van de Ven, vice president and general manager of Philips Healthcare Africa, said: "Improving access to healthcare is high on the Philips agenda in Africa and we are very eager to contribute to the Vision 2030 goals of the Kenyan government to improve access to quality care for all Kenyans. VISIQ allows clinicians to provide ultrasound in a variety of clinical environments, offering soon-to-be parents the comfort of having regular pre-natal check-ups."