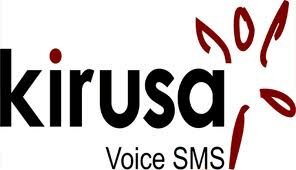 Emerging markets voice messaging and social media mobile app firm Kirusa has announced the launch of its Celeb Connect and Sports Connect services on the MTN Rwanda network.
Celeb Connect allows fans to reach out and link with their favorite celebrities, while the Sports Connect service facilitates MTN subscribers in getting updates on their favourite soccer teams.
"We are delighted to launch these compelling services from Kirusa. It is exciting to directly connect with one's favourite celebrity every day from the comfort of one's mobile phone. Our subscribers will also be thrilled to get regular updates about their favourite football teams just as the World Cup fever is gripping the country," said Yvonne Manzi Makolo, chief marketing officer (CMO) of MTN Rwanda, during the launch.
Barinderpal Singh Mumick, vice president (VP) of operations at Kirusa, said: "We all have, at one time or another, tried to reach out and speak to our favourite celebrities. Celeb Connect is a fantastic platform for fulfilling a common man's dream to stay connected with their cherished celebrities."
These services are available across Rwanda, to all MTN Rwanda subscribers, and on both smartphones and feature phones.