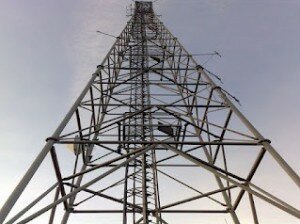 Poor quality of service (QoS) in countries such as Nigeria have opened the door to new entrants as incumbent mobile network operators (MNOs) struggle to fulfil subscribers' needs, according to Tom Allen, group chief operating officer (COO) of Smile Communications.
Smile is active in Nigeria, Tanzania and Uganda, and will soon be launching in Democratic Republic of Congo (DRC). HumanIPO reported yesterday it is also awaiting a spectrum licence in South Africa.
Allen told the VAS Africa event in Sandton, Johannesburg there was an opportunity for new entrants in African markets to set themselves apart through the quality of their networks.
"What you find heavily in places like Nigeria is that subscribers have been burnt badly by quality of service. But there is quite a lot for a new entrant, to get through those barriers and get people to use the service and keep using the service. And it is going very well at the moment, particularly in data usage," he said.
"What we do is provide exactly the same thing that I can get in London from Vodafone, in Lagos."
He said companies such as Smile were able to set themselves apart from operators by thinking big.
"MNOs are definitely thinking small. They are dominated by small hurdles. They are trapped in a small world because the service function that they can offer is limited," he said, adding MNOs were focused on voice and SMS.
"From our point of view, there is no voice, there is only data," he said. "Data on the go is absolutely fundamental to everyone. On our network even a router can be mobile. So we've got people in Tanzania who will buy our router, use it at work, unplug in, use at it home…"
Allen also advised companies like Smile to think of themselves as "pipes", providing users with fast and reliable internet connections, rather than becoming concerned with monetising the content on their networks.
"There are thousands of apps, and they are coming on-stream all the time. You have to embrace that, and accept that you are a pipe," he said.
"All I do is sell data, it is as simple as that. Subscribers are using data, they buy that data from me. Simple as that.
"As long as you're using my data, I'm happy, but if I'm fighting against the fact you're getting the value add from elsewhere and I want to monetise it, I'm in trouble.
"You have to have a pipe that's fast, reliable, and deemed quality by your subscriber base. You have to be the best."