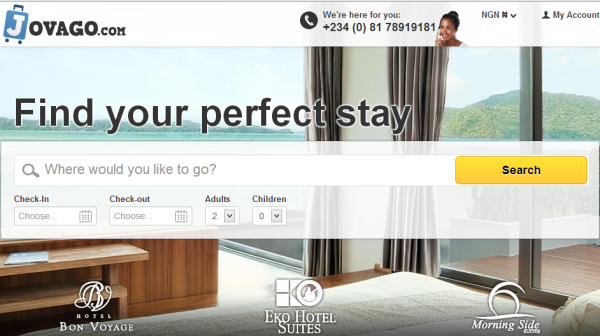 Online hotel booking platform Jovago has announced a partnership with TripAdvisor, the world's largest travel site, to allow travellers visiting the TripAdvisor site direct access to Jovago's selection of hotels in Africa.
Jovago said the partnership will be available to both travellers that are planning well in advance from home or those looking to book hotels while already at the destination.
"TripAdvisor users will be able to book immediately exclusive deals on hotels on Jovago.com. Users can now click directly on the hotel search result link of their choice to make their bookings easily, while also checking out the reviews made by other travellers," Jovago said.
"TripAdvisor is delighted to partner with Jovago to offer travellers a diverse selection of hotels across Africa," said Adrian Hands, senior account manager for Europe, the Middle East and Africa (EMEA) at TripAdvisor. "The partnership helps make booking these hotels as easy as clicking a button, whether travellers are on their desktop or mobile."
"TripAdvisor is a remarkable tool for travellers around the world looking to make smart and informed decisions when planning and booking their trips," said Marek Zmyslowski, managing director of Jovago Nigeria.
"Jovago is focused on helping travellers find the best hotels no matter where they may be and making the process as convenient as possible. We are very excited to be partnering with TripAdvisor to assist their users in creating memorable journeys, every time they travel."