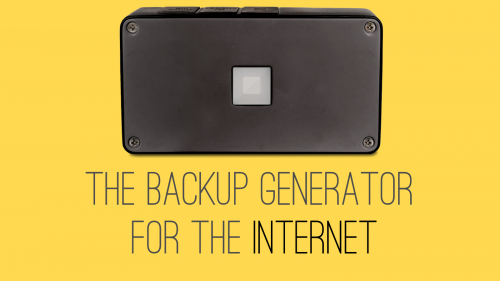 Image courtesy of Ushahidi
Kenya's biggest social awareness platform Ushahidi will next Wednesday launch its BRCK modem-cum-router at the Sarit Centre in Nairobi, a project it says is Kenyan-made but designed for both the local and global markets.
Speaking at Tech4Africa yesterday BRCK chief executive officer (CEO) Erik Hersman said the launch will be a whole day affair, with everyone invited to come and see how BRCK works. He said BRCK promises an alternative source of power that can be used anywhere, especially in places where there is no conventional sources of power.
"If BRCK takes off Ushahidi won't need any more funding from anywhere else," said Hersman.
The BRCK is a rugged, cloud-managed modem-cum-router with built-in fail-overs and programmable GPIO expansion to help make accessing the internet simple and reliable regardless of location, which has started attracting interest on the global stage.
"We are shipping bricks for 800 people, there are pre-orders in 45 countries all over the world," said Hersman.
"We do our design work here in Nairobi in this building but because of industrial law import laws we cannot manufacture here, so we had to do it in Austin, Texas in the United States (US)."
Hersman spoke of his journey with BRCK, the importance of hard work and how hard it is for techprenuers to get funding.
The idea for the project was born in South Africa in December 2011, when he suddenly found himself without power to work and started to design a router that would fit in with the environment.
With the help of volunteers the company was able to work on the project at the initial stages, with the prototype being tested for 1.5 years.
Herman said it got the approval and licensing for the project last October, the same month a Kickstarter campaign brought in US$175,000.
Raising the seed money for BRCK saw him go after investors across the world.
"I know a lot people, you would think it will be easier to get money, you don't know how hard it is to get money," said Hersman.