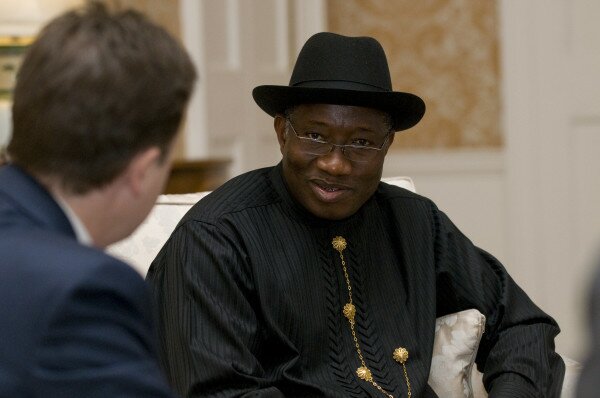 President Goodluck Jonathan. Image courtesy of Cabinet Office, on Flickr.
Nigerian president Goodluck Jonathan has commissioned the first Nigerian Research and Education Network (NgREN), a collaboration between the Federal Ministry of Education, The World Bank and the Federal Ministry of Communication Technology.
The president said the network will create an effective infrastructural backbone to interconnect all research and education institutions in the country and link them with other research and education networks across the world.
He said NgREN is aimed at ensuring a seamless knowledge flow between Nigerian educational institutions and their counterparts around the world, will reduce the high costs of bandwidth and increase the capacity of network members to deliver world class teaching and research services.
Omobola Johnson, Nigeria's minister of communication technology, described the commissioning of the NgREN as a significant milestone. According to her, 27 federal universities have been connected to the NgREN through the World Bank STEP B fund.
"I am encouraging the NUC, CVC and other stakeholders in the NgREN to ensure that we have quality content on the NgREN that will be the envy of other nations," she said. "If we do not it will be like building a power station, evacuating power to the grid but not bothering to turn on the light switch."
The NgREN programme will provide fast Internet to tertiary institutions to facilitate learning, teaching, research and connectivity to the global academic world.
The first phase of the project, which provided connectivity to 27 federal universities, was completed in June last year, while the second phase is connecting off-campus sites of the universities covered in the first phase and 12 university teaching hospitals.
The final phase will connect other tertiary institutions and state universities.