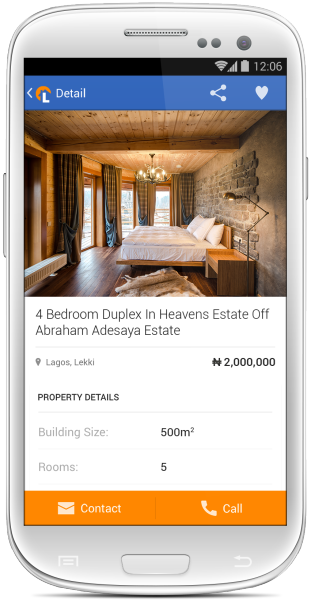 Online property platform Lamudi has announced the launch of its iOS app in nine new countries in Africa, allowing users to access thousands of listings on the go.
The app, "Lamudi: Real Estate for Sale and Rent", is now available on iOS devices in 16 countries across Africa, Asia and Latin America.
"The launch of Lamudi's Android app last month was a great success. We saw huge demand from our customers in Africa, so we decided to keep the momentum going by moving on to iOS straight away," Sacha Poignonnec, co-chief executive officer (CEO) of Lamudi owner Africa Internet Holding (AIH), said.
"The new iOS app puts thousands of global property listings from 16 countries in your pocket. In total, listings from nine African countries are now available on iOS. This means your dream home is now just a tap away."
Lamudi said the iOS app in addition to the Android version provides the perfect platform for house-hunters to rent, buy or sell property on the go. It said the iOS and Android apps are designed to meet the growing demand for mobile internet services in emerging markets.