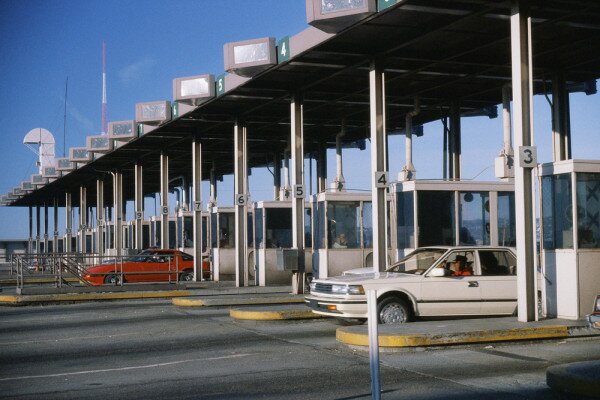 There will be no e-tolling of roads in Cape Town, rather conventional toll booths will be used on the N1 and N2 motorways to cover the cost of road renovations, the South African National Roads Agency Limited (SANRAL) said.
HumanIPO reported last week SANRAL denied its High Court-based legal attempts to maintain secrecy surrounding the Winelands Toll project were related to the Secrecy Bill, adding that no tenders had specifically been awarded regarding the project as of yet.
SANRAL yesterday said claims by the City of Cape Town, Right2Know and other organisations that e-tolling is planned in the Winelands Toll project are "grossly misleading", with conventional toll plazas to be the method of funds collection on the N1 and N2 roads.
"Firstly, whereas in Gauteng we went out to borrow money in order to build the road, with Cape Town we will be appointing a concessionaire on a Build, Operate and Transfer basis. This means the concessionaire will design, finance, operate and maintain the road, returning it to the state in a specified condition at the concession period," said Vusi Mona, spokesperson for SANRAL.
"Secondly, there will be conventional toll plazas along the N1 and N2. The electronic or automated method of payment, is a possible future consideration dependant on traffic volumes," Mona said.
SANRAL said it hoped users of the new tolled facility would derive a real benefit from using the upgraded road facility as compared to its previous condition, adding that in order to achieve this user benefit funds are required.
"SANRAL's allocation from the fiscus is about R10 billion per annum for the entire national road network and the N1/N2 Winelands project requires just about that amount. We obviously can't allocate our entire budget to national roads that pass through one city. The fiscus is under pressure and we have to find alternative ways of financing road infrastructure," Mona said.
According to Mona, the Winelands Toll project will also create over 5,000 jobs during the construction phase, whereafter 600 jobs are expected to be created annually.
Image courtesy of Shutterstock.