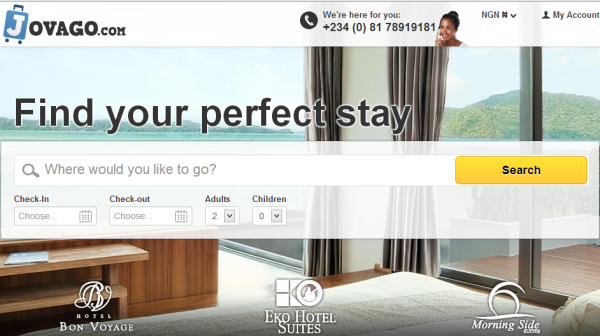 Online hotel booking platform Jovago has partnered Lagos-based journey planning site Navigidi to facilitate hotel bookings across Nigeria.
Users of the Navigidi platform can now click on a hotel booking tab on the website, providing access to the Jovago database of over 200,000 hotels worldwide, of which 5,000 are Nigeria-based hotels.
Jovago said the partnership formed part of its commitment to promoting local tourism within Nigeria.
"Today is about putting the customer first," said Marek Zmyslowski, managing director of Jovago.com Nigeria.
"Together with Navigidi, we are creating avenues for the average Lagos citizen to easily find hotels across Nigeria," Zmyslowski said.
"We are proud to be teaming up with Jovago.com, the leading online hotel booking company in Nigeria, to provide affordable experiences for everybody," said Fisayo Oludare, founder of Navigidi.
HumanIPO reported last week Jovago announced a partnership with mobile financial services company SimplePay, allowing users to pay for hotel bookings through the SimplePay app.