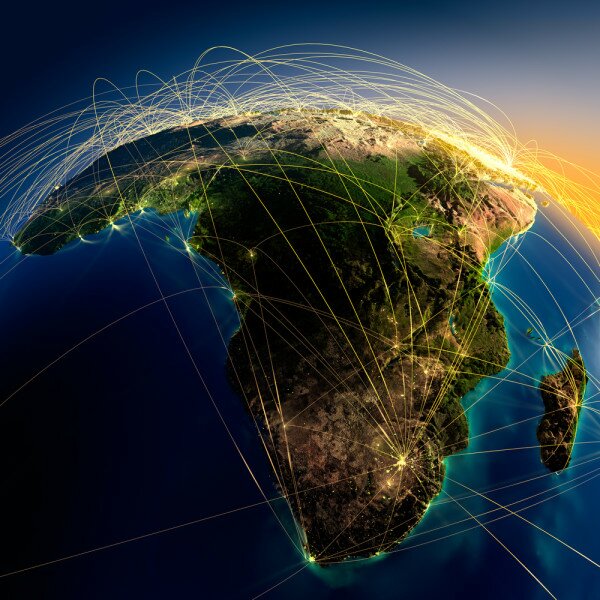 SAP has announced a seven-year plan to up-skill local African talent and drive innovation and growth on the continent Africa, which will see the company invest up to US$500 million through 2020.
The company has more than 1,300 customers across Africa, with operations in 51 countries.
With the investment, SAP said it plans to continue to build on the region's double-digit growth rate momentum and establish Africa as one of the company's top-five growth markets globally.
Most of the direct investment will be outside South Africa, where SAP already has a solid footprint, with a focus on Nigeria, Kenya, Angola and Morocco.
"The African market is unique in its growth potential and readiness to innovate," said Robert Enslin, member of the executive board of SAP SE and president of Global Customer Operations.
"The SAP executive board strongly believes that now is the right time to take our engagement and commitment to expand in Africa to the next level. SAP's additional investment in the continent reflects SAP's vision to help the world run better by delivering leading-edge innovation. In Africa, we plan to engage and invest in even more markets while helping build the appropriate talent base for the IT industry, and support our customers and partners by actively contributing toward crucial technology and business skills-sets and new employment opportunities in Africa."
Pfungwa Serima, chief executive officer (CEO) of SAP Africa, said the company has more than 20 years of experience successfully operating in Africa.
"SAP Africa is leveraging its established presence and valued ecosystem relationships to immediately commence execution of this plan across the four key pillars that we believe will drive the greatest growth and impact for the continent," said Serima.
The investment will see the company focus on accelerating growth in energy and natural resources, utilities, the public sector, financial services and telecommunications in South Africa, Nigeria, Kenya, Angola and Morocco, while also speeding up rollout of core innovative SAP technology solutions to address the continent's resource challenges.
It said it is also looking to enhance the growth of African small and medium enterprises (SMEs), which currently contribute 40 per cent to Africa's gross domestic product (GDP). In this regard, the company has selected Kenya as the next market for its Emerging Entrepreneur Initiative.
Finally, SAP will launch the Skills for Africa Scholarship Programme in South Africa, Kenya, Nigeria and Angola by the end of the year, as it looks to create an "open business ecosystem of SAP-qualified consultants to execute on various projects".
Image courtesy of Shutterstock.