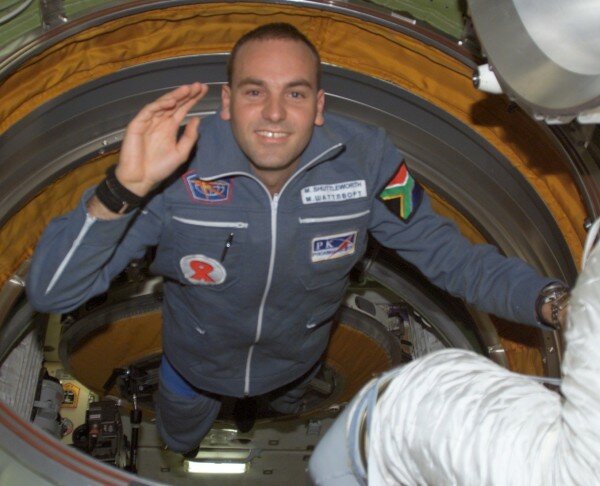 Mark Shuttleworth on the International Space Station in 2002. CC image courtesy of NASA.
South African businessman Mark Shuttleworth is in court this week in a bid to have the Reserve Bank repay more than ZAR250 million (US$23.4 million) in taxes he was forced to pay when moving some of his assets to the Isle of Man.
The Sunday Independent reports Shuttleworth will on Thursday appear at the Supreme Court of Appeal (SCA) in Bloemfontein appealing against North Gauteng High Court Judge Malesela Legodi's decision to dismiss his claim in July 2013.
Lawyers for the Reserve Bank will argue the bill was not an "impermissible exercise of fiscal power" aimed at raising revenues, but rather aimed at controlling capital outflows and promoting the country's macro-economic growth.
The Reserve Bank will also cross-appeal legal claims Shuttleworth won, when the Constitutional Court struck the matter off its roll in August last year "in view of the determination of certain aspects of this matter in the SCA".