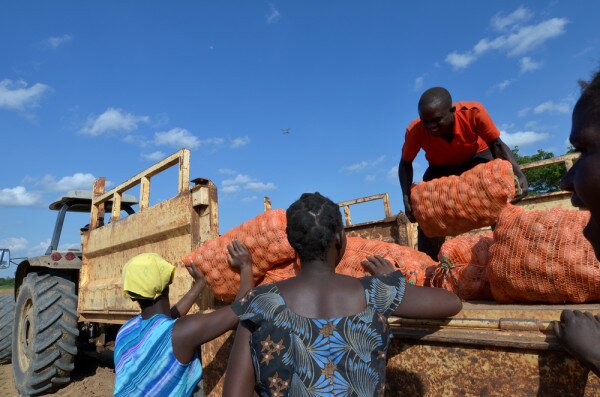 The Kenyan government is to automate the provision of subsidised fertilisers and other farm inputs in a bid to clamp down on unscrupulous traders buying large stocks of fertiliser from the National Cereals and Produce Board and selling it to farmers at high prices.
The Daily Nation reports farmers and agro-input suppliers will be registered to enhance efficient communication.
The system will also have a portal providing query capabilities and generation of customised reports to enable interaction with farmers and the Ministry of Agriculture through short codes, SMS or email.
"The weak link has been that agro-vets would buy all the fertiliser from the board and later sell to farmers beating the subsidy system. The agro-vets will now get only stocks they can sell to their customers," Ephraim Wachira, an agriculture expert, said.
The government is currently looking for a company to develop the system and capacity building for the platform, with potential suppliers encouraged to tender their bids before September 5.
"The selected firm will enhance subsidy inputs management through enabling central database development on both farmers and agro-inputs suppliers. The system will further enable monitoring, evaluation and dissemination of relevant information to stakeholders," the tender advertisement said.
Image courtesy of Shutterstock.