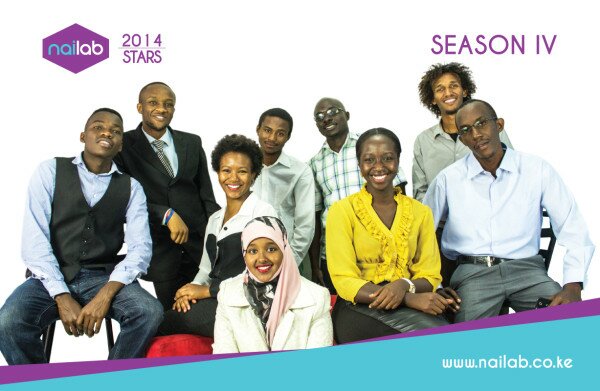 Five startups from the Nailab were on Friday able to garner a total of Ksh. 1million each in investments after pitching at the incubator's Demo day which is in its fourth year.
This amount is a significant increase from a previous Ksh 300,000 per enterprise and will benefit Hisa Play,a 24/7 entertaining and captivating mobile stock simulation game that mirrors NSE real time stock trading while helping to equip and familiarize players with practical financial literacy skills required to trade on the Securities Exchange and TasKWetu which is an online errand running and tracking platform targeted at Kenyans living in the diaspora.
Others are Mode Mara which is an online fashion hub for designers created to provide a platform for them to meet, discuss and interact through sharing of ideas relevant to their field and Young Freddie Collections,a fashion design company incubated to develop an ecommerce platform for its already existing physical store.
"Nailab's entrepreneurial innovations are becoming valuable pacesetters in ICT in this country. With the likes of Eneza Education, Cladlight and many others that have gone through the program, we are proud to say that we can see the results and as ICTA, we will continue to explore and support entrepreneurs through programs such as this," said the ICT Authority, Acting CEO, Mr. Victor Kyalo.
"It is important that we who make up the hub and tech ecosystem of ICT in Kenya continue to work with and support start-ups," said Sam Gichuru, CEO and Co-Founder, Nailab. "The ideas and solutions showcased by this young people are not only addressing real customer needs and issues, but are also helping in the creation of local jobs and serving our young people in realizing financial independence."
The fourth batch, which is made up of four start-ups, is currently undergoing incubation and they unveiled fresh solutions aimed at addressing local challenges.
The group has spent the last 90 days in the Nailab incubation program where they received high level mentoring, product development and professional training on different professional facets that help in the formation of a startup.
This is the second batch of ICT start-ups incubated under the ICT Authority contract granted to the incubator in June 2013 to help lower entry barriers for ICT entrepreneurs who want to implement and scale their business in Kenya. The SN3 team, had a similar event held earlier on in the year where they launched their solutions and have to date built a steady customer base.
The Government of Kenya is in a contract with the incubator for three years at a cost of approximately $1.6million.
Since its founding in 2010, Nailab has seen over 30 startups go through its incubation program and has 14 start ups making part of the existing alumni with an average revenue of slightly over Ksh. 500,000 per month each.
At the event, the 5 start-ups pitched their products to an audience made up of ICT industry experts with a view to building interest and gathering feedback on their solutions.