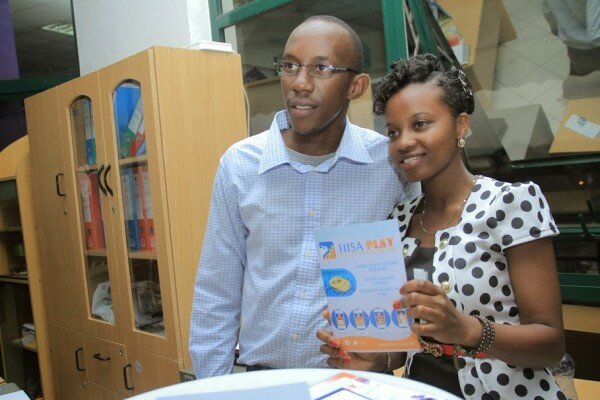 Youth aged 16 to 35 years who find navigating the National Securities Exchange difficult nad intense now have the Hisa Play app which seeks to deepen the players' understanding of how to invest, why, when to invest and in which stocks one should invest in addition to seeing a profitable return on investment
In an interview with HumanIPO, Jamlick Kibugi the founder of the Hisaplay startup said the app is basically a virtual stock simulation game that mirrors the intense trading activities at the NSE and other securities market around the world.
It runs on numerous android platforms and can be played either individually or as a group.
All a person need to do is to download an application from the website or goggle play, then signup. After that you will find several options such as; help to learn the game, tutorials, NSE and listed companies trend and an activity dashboard that monitors how active you are.
Users can trade with real time NSE shares or during when market close use virtual companies to still learn trading. Then one maybe rewarded with points that arecalled income that can be used to trade in or save , this helps users to be active in the game as the less participatory one is the less one earns.
"Our primary market are youths between the age of 16 to 35 years of age because they have no exposure how the stock exchange works. Two they have a disposable income with offering at the NSE is cheap to invest ,they have access to android phone as its estimated that they are currently 4.5 million smartphones in Kenya and the biggest owners are young people," said Kibugi.
"We have Kenyan who are quick to invest in IPOs but it is based on hype and the have no understanding of the market. The game aim is teaching platform that offers experience and confidence to the ordinary mwananchi," he continued.
The game can be downloaded through the Hisa Play site and on Google play but they are currently testing it to selected members for debugging.
"To download the application is free we only charge for purchase of system generated currency.
The user pays through Mpesa using the inbuilt platform in the game and in return he/she is given ratio equivalent value to the money put in. Our current ratio is 1:1000 that is if you put in a minimum of a hundred Kenyan shilling you will get 100,000 virtual currency to play with," he said.
Recently, Hisaplay got a round of Ksh. 1 million investment at the Nailab season IV Demo Day and they are planning to use the money to roll out another phase of the project especially in marketing, product support and the company expenditure.