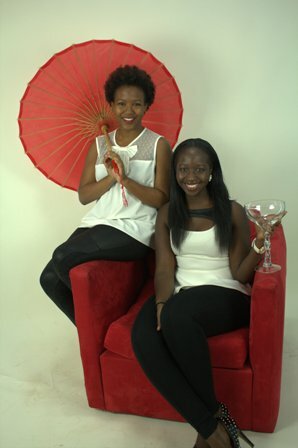 E-commerce in Kenya is shaping up and the fashion world has not been left behind. HumanIPO caught up with Hellen Langat the co -founder of Mode Mara a website that provides designers a platform to sell their unique designs, to shed some light on this.
HumanIPO: Please give me an overview of the fashion ecosystem in Kenya?
Langat: The fashion industry in Kenya firstly is very young but is growing strong every year. There are new designers graduating from various fashion schools in Kenya yearly, people who have a passion for designing are launching their own labels and lastly you have the established designers who have been at their craft for years.
The Kenyan perception of fashion is changing; this is evident from the growing number of fashion shows and fashion houses being established. An example is the local designer Katungulu Mwendwa who has showcased at New York fashion week and received international acclaim. We have come a long way because people are actually buying local products.
There are also various campaigns such as 100 days of fashion by Diana Opoti, where she wears a different African designer everyday for 100 days. It has been a huge success by talking more about the players in the industry. In all the fashion ecosystem in Kenya is truly shaping up to be a formidable one.
What exactly does Mode Mara do?
Mode Mara provides fashion designers with an opportunity to expand their businesses as well as giving them a community where they can network and share ideas on the fashion industry.
After conducting market research with both the consumers and the designers, we realized that local fashion designers were struggling with three areas in their career:
Exposure – they struggled with how to put their name out there,
Expensive retail space- we all know how costly and lastly
Lack of formal networks- they did not have a central avenue where they could get information on the industry as well as no one to talk to for advice.
Our platform aims to solve these problems for the designers.
Who is the target audience?
Well we have 3 sections of audience. We have the talented fashion designers. The people who may want to network with designers such as stylists and other industry affiliates and lastly we have the public- individuals who may want purchase items from these designers thus supporting them.
Why did you decide to come up with Mode Mara?
We are passionate about fashion and wanted to make some form of contribution. Fashion in Kenya and in Africa needs a voice- a way to be seen. We want to be a part of that amazing process.
How much does it cost for someone to use the service?
Our service is free of charge. We do not charge designers to be on our site we only charge a commission on sales.
Tell us about your subscription model?
The designers and buyers are they just drawn from Kenya or you work with people from other countries as well?
Well we are a new company so for now we are starting with curating our designers from Kenya but we are in talks with other designers from other countries to be on the site. As for buyers anyone can buy from our site whether they are in Kenya or abroad.
What have been some of the greatest challenges you have encountered?
Well that would have to be running a business- not just that- but executing a successful product from end to end in order to satisfy our customer. We thank Nailab in that they have taught us the skills to run our business such as carrying out market research, refining our business model as well as our business plan.
Have you been bootstrapping from the beginning or you had investment?
We have been boostrapping from scratch. It hasn't been the easiest road since we had to find a balance and be smart with the money that we have. We have asked family/friends to help us out and we are very grateful to them.
You recently got a Ksh 1 million investment, how will you use the money?
The investment will be used to propel the business forward especially in areas of establishing a strong distribution network and hiring.
What are your future plans for the site?
We plan to at least have over 50 designers by the end of this year. In the medium term, we want to expand our list of member designers to include names and brands from all over Africa. We're also interested in setting up a distribution centre which will greatly improve our logistics.