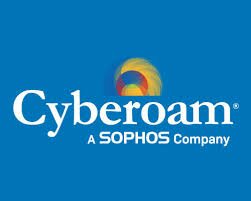 India's Network Security appliances provider, Cyberoam -has today announced its partnership with BusinessIT Afrika Ltd, a Kenyan based company that offers IT solutions to private and public businesses. The partnership will see BusinessIT market Cyberoam's IT security solutions of Cyberoam.
According to Philip Obondy, Cyberoam's Channel Manager in Kenya, with the internet becoming an integral part of businesses in East Africa and especially with over 50 percent of users depending on their smartphones for connectivity, network security has become paramount in the region.
"Growing adoption of smartphones and other forms of endpoints has resulted in intensified demand to bring these endpoints into the work environment of enterprise as well as emerging businesses hence increased need for network security," adds Vincent Muchai, BusinessIT Afrika Head of Strategy and CEO.
A recent cyber security survey in Kenya revealed that the number of cyber-attacks detected in Kenya rose by 108 percent to 5.4 million in 2013.
In response to this rising need for cyber security, BusinessIT Afrika has set up a business unit called 'Business IT Security'. Through it, Business IT already offers an array of solutions including networking infrastructure, messaging and collaboration software, backup solutions, endpoint management services, web and mobile application development, and information management. The partnership will see BusinessIT expand to include identity based unified threat management appliances and award winning products from Cyberoam.
"To assist in ensuring internet security for millions of people who access internet via smartphones daily, Cyberoam recently introducedSophos end-point protection portfolio for sale by our partners in Kenya and Tanzania," said Obondy.
Sophos offers a broad range of protection providing coverage for operating systems, desktops, mobile devices, gateways and Exchange servers. It can manage complex compliance requirements as well as filtering by policy and appliance. Sophos can protect off-network laptops and PCs to manage remote or traveling workforces.
"We believe that with this partnership, BusinessIT Afrika will help businesses and individuals prevent common issues like Botnet attacks, cyber-espionage, online and mobile banking fraud and anonymous proxy server attacks which are some of the key threats here," said Muchai.
Industry analysts also observe that the increased uptake of cloud computing alongside rising interest in open networks, internet shopping and e-commerce models are some of the factors sustaining the high demand for network security in Kenya.
The collaboration was launched at Intercontinental Hotel in Nairobi and was attended by IT professionals drawn from both private and public companies.
The alliance with BusinessIT Afrika will further strengthen Cyberoam's presence in the region, where it already has been extensively investing in expansion of network infrastructure.
Cyberoam works closely with a wide range of businesses in more than 125 countries, and has been instrumental in strengthening IT security with its award winning security appliances.
"We believe that BusinessIT Afrika fame and its team of professional techies will help promote Cyberoam platforms in Kenya," Obondy concludes.