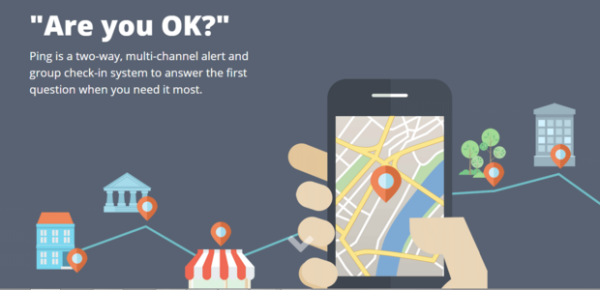 Kenyan startup Ushahidi has launched an app that lets users check in on their loved ones especially in times of disasters such as the one experienced at Westgate a year ago.
Christened Ping, the app comes with a private alpha that will be ideal for businesses, municipalities, and organizations who are looking for tool like Ping.
Basically, Ping is a binary, multi-channel check-in tool for groups whose earlier version allowed Kenyans to create a list of people (family, organization), and each person also adds another contact who is close to them then, when a disaster happens, you send out a message for everyone to check-in. The admin sends out a 120 character message that always has "are you ok?" appended to the end.
This goes out via text message and email (more channels can be added later) three times ,once every 5 minutes. If there is a response, then that person is considered okay. If there's no response, then 3 messages get sent to their other contact. Each response is filed into one of 3 areas: responded (verified), not responded and not okay. Every message that comes back from someone in that group is saved into a big bucket of text, which the admin can add notes to if needed.
"There have been some excellent groups and apps working on this same issue. Ping is our contribution, a hosted service that doesn't require a certain device or a certain platform to send or receive messages. Set it up and, whether emergency hits or you just want to check in with your friends, family, or colleagues, type a short message and hit send. Your ping will go out to everyone at once and the service will update their status as they respond. Nothing to install or confirm. Simple, effective, immediate," explained Ushahidi's executive Director Juliana Rotich.
Ping also provided for in English, French, Spanish, Russian speakers and more coming up..
"We love building software (and now hardware) this way: responding to a need, a community. Our products have been better for it, ourselves unable to see the whole path before us by trusting that by building communities before audiences, platforms/foundations before features," said Rotich.
Ping operates like the 'I AM OK' app which is a web and mobile app that helps you quickly notify many people that you're "OK" or you need help. All it takes is a text message and a hash tag or two to convey the important information you need to get across.
Ping works with a variety of global SMS providers like Nexmo, Twilio and Clickatell as well.