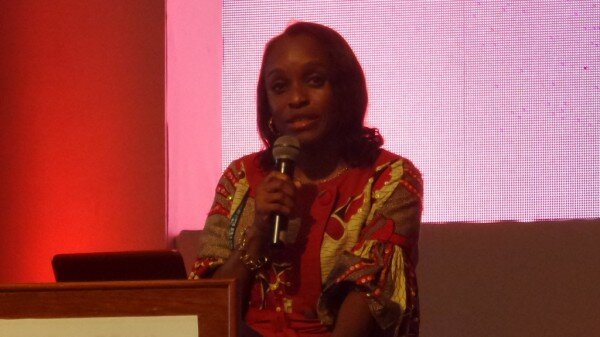 Omobola Johnson, Nigeria's communication technology minister. Image by HumanIPO
Nigeria has received an award from the International Telecommunications Union ITU and UN Women for initiating policies and programs empowering women and girls via ICT.
According to the organisers of the award the aim is to recognize and honour outstanding performers and role models in gender equality and mainstreaming in the area of ICTs.
Secretary General of the ITU, Dr Hamadoun Toure commended Nigeria and the Minister of Communication Technology for initiating positive policies and programmes that are changing the lives of women and girls through ICT.
Receiving the award, Omobola Johnson, Nigeria's Minister of Communication Technology described the award as an important recognition and validation of the efforts of the Nigerian government on gender inclusion and empowerment facilitated by information and communication technologies.
"We are committed to getting more women and girls into ICTs . We want to ensure that Nigerian women and girls are encouraged and empowered to embrace ICTs. It is critical to get our girls to adopt ICTs so that they are not left behind in the digital revolution changing communities and nations across the globe," she said.