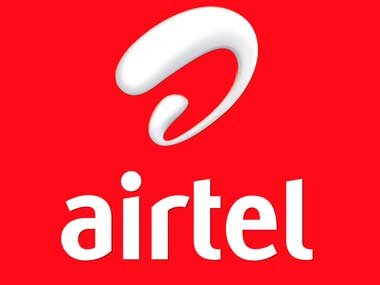 Bharti Airtel Limited ("Bharti Airtel" or "the Company") has announced its audited consolidated IFRS results for the Second quarter ended September 30, 2014.
The consolidated revenues for Q2'15 at Rs 22,845 crore grew by 7.1% over the corresponding quarter last year. Consolidated Mobile data revenues at Rs 2,540 crore grew by 66.7% Y-o-Y, contributing more than two-thirds of the incremental revenues.
India revenues accelerated by 12.3% Y-o-Y, growth was witnessed across segments, led by 11.3% in Mobile, 14.4% in Telemedia and 23.5% in Digital TV. Mobile voice realisation in India improved to 37.69p per minute (up 0.90p Y-o-Y). Mobile Data revenue at Rs 1,805 crore registered a growth of 73.8% Y-o-Y in India, uplifted by increase in data customer base by 43.0% and higher usage per customer by 31.2%. Mobile data revenues contribute to 14.5% of Mobile India revenues vis-à-vis 9.4% in the corresponding quarter last year.
Africa revenues grew by 6.4% in local currency terms, but the USD appreciation depressed the reported growth to 1.9% Y-o-Y. Data revenues stood at $ 115 Mn with growth of 56.8% Y-o-Y, led by increase in data customer base by 50.4% and higher usage per customer by 24.5%. Data revenues contribute to 10.1% of overall Africa revenues vis-à-vis 6.6% in the corresponding quarter last year. Active Airtel Money customers have risen to 5.3 Mn with the total value of transactions on the Airtel money platform crossing $ 3.3 Bn during the quarter.
Consolidated EBITDA at Rs 7,705 crore grew by 12.1% Y-o-Y, with margin expanding by 1.5% to 33.7%. The resultant consolidated EBIT of Rs 3,852 crore represents a Y-o-Y growth of 31.3%, with EBIT margin improving by 3.1%. Improved operational efficiency, lower forex & derivative losses in the current quarter and higher MTM losses on investment in the corresponding quarter last year have resulted in consolidated Net Income growing by 170.2% Y-o-Y to Rs 1,383 crore. This is the highest quarterly profit since March 2011.
Consequent to an addition of Rs 6,445 crore of deferred payment liabilities for the 2G spectrum, the Company's consolidated net debt has increased to $ 10,098 Mn and the Net Debt to EBITDA ratio (LTM) has moved marginally to 2.06 times from 2.04 in the previous quarter.
In a statement, Mr. Gopal Vittal, MD and CEO, India & South Asia, said: "Airtel's revenue growth in India has further accelerated to 12.3% in Q2. We continue to see strong momentum in mobile data which has grown by 74% in this quarter. Airtel's pioneering 4G roll-out in 15 cities is now witnessing stronger customer acceptance. On the regulatory front, the recent TRAI recommendations on making more contiguous spectrum available in the upcoming auctions have the potential of transforming the industry. We believe that this is critical to realise the exciting vision of "Digital India" that the Government has articulated".
In a statement, Mr. Christian de Faria, MD and CEO, Africa, said: "I am delighted to note that mobile data revenues in Africa have grown by 57% Y-o-Y to clock $115 Mn in this quarter, which is now 10% of the total revenues. Our robust 3G networks have supported the doubling of data volumes Y-o-Y, and we have been gearing up for much more growth. Airtel money transaction values have also crossed $ 1 Bn a month. More than 5 Mn customers are carrying out a daily average of 1.4 million transactions on Airtel Money."
"We are delighted to be in the forefront of this twin opportunity – mobile data and m-commerce, both of which have enormous potential to change quality of lives of people in Africa. The contraction in voice revenues in Q2 and the consequent pressure on EBITDA were mainly due to seasonal and regulatory factors, and the impact of both was somewhat more pronounced than what we anticipated. We are optimistic about the potential in Africa, despite these aberrations".