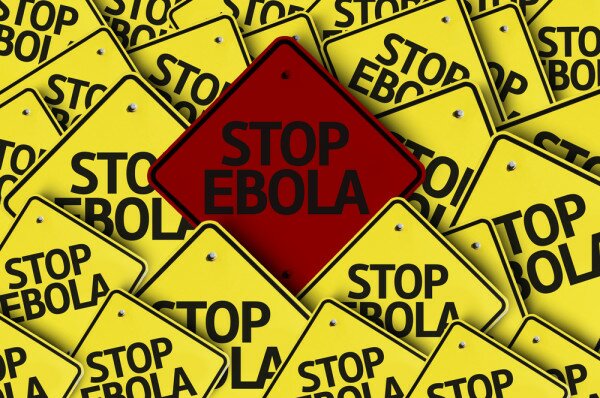 Technological innovations are being deployed in creative ways to combat the Ebola virus disease ravaging several African countries. In this interview, Benke spoke to HumanIPO on the impacts that the few-hours-old BeamRemit-founded BitcoinAgainstEbola.org would, could and should have on Ebola donations in West Africa.
HumanIPO: What is bitcoinagainstebola.org all about?
Benke: In light of the Ebola crisis in our neighbouring countries, we just launched a second website: bitcoinagainstebola.org. Bitcoin Against Ebola is a non-profit initiative by Beam to help with the Ebola relief efforts in Sierra Leone. We have partnered with Splash Mobile Money (Sierra Leone's largest mobile money provider to allow donations and remittances to Sierra Leone at a cost of just 2%.
People send us Bitcoin and we convert it to the local currency (SLL) and put it into the Splash account of the recipient. This can be individuals and charities featured on our website.
We just couldn't stand the fact that over 15% of the money charities were sending to SL to help their country was being spent on transaction fees. We just launched a few hours ago and have had a few donations come in.
What impacts do you expect the service to have on donations in the fight against Ebola?
Through our system, the donations reach charities and people in Sierra Leone much faster and at a lower cost compared to traditional money transfer services and banks. Our pricing enables donations as little as one USD worth of Bitcoin, because we have no fixed fees. Since we accept a universal currency (Bitcoin), we can get support from all over the world instantly.
Why Sierra Leone and not Guinea or somewhere else?
Bitcoin is an awesome technology, but in order to reach the people in West Africa, we need a partner on the ground that can pay out the equivalent in local currency. We partnered with Splash in Sierra Leone to pay out using mobile money. If we had a similar partnership in Liberia or Guinea, we could easily extend the service to these countries. That being said, we are working very hard on onboarding more charities and establish new partnerships in order to reach more people. The launch on Monday was just the beginning.
What happens after the Bitcoins have been transferred?
We deposit the equivalent amount in Leones – the local currency – in the mobile money account of the individual or organization. The recipient can withdraw cash from one of the Splash agents on the ground. There is no additional cost for the recipient.
Why are you just introducing it right now and not sometime sooner?
Good question. It took us some time to build up the technical infrastructure, find the right partnerships and get trustworthy charities on board. After all, Beam is only two months old.
What's in it for your company?
Beam does not make any profit with this project. We charge 2% of the sent amount and 1% goes to each Splash and Beam. This money is used to cover the operational expenses. We do this, because this is the perfect way for us to contribute our skills and knowledge to help solving a very serious problem. Of course, it is also a great way to demonstrate how Africa can benefit from Bitcoin. This is something that Beam as a Bitcoin company will benefit from in the long run.
Why would I donate Bitcoins when I can afford to give other currencies?
Let's assume you send the money to a charity using a bank transfer or PayPal donation. The money would probably end up in the charities US or European bank account and they would have to figure out a way to get it to Sierra Leone. The charity would have to use a bank wire or Western Union Money Transfer. This would involve much higher fees and take up to 2-3 days. Also, the charity would be forced to accumulate a certain amount for the money transfer to make economic sense, which further slows down the process.
With our solution, even very small amounts reach the person on the ground in Sierra Leone on the same day (often within a few minutes). Also, since our charges are much lower, more money actually reaches Sierra Leone.