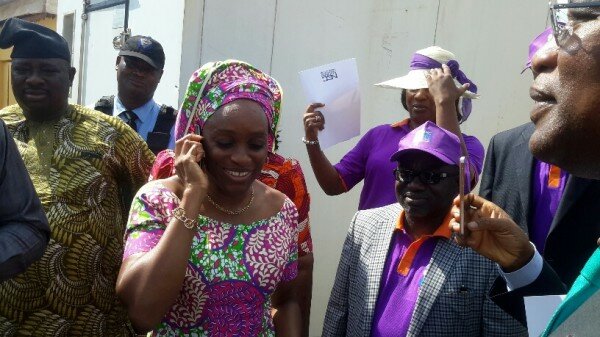 More than 664,000 rural dwellers in Igbo Olodumare, Ondo state southwestern Nigeria have been connected to telephony services by Odu'atel through subsidies provided by the Universal Service Provision Fund (USPF).
The beneficiaries are inhabitants of 111 communities that had previously not been served with communication services.
Inaugurating the project, Omobola Johnson, Nigeria's communication technology minister said the Nigerian government is committed to ensuring that 'unserved and underserved communities in Nigeria are connected to ICT services'.
In the next implementation phase, Johnson said the USPF plans to support the deployment of more than 200 BTS across the country. This she said will enable more than 300 communities with an estimated population of I.65 million have access to ICT.
"The Federal Government of Nigeria established the Universal Service Provision Fund (USPF) to facilitate extension of telecommunications services to underserved and unserved communities. The law establishing the USPF i.e. Nigerian Communications Act (NCA) 2003, empowers it to promote widespread availability and usage of network services throughout Nigeria by encouraging the installation of network facilities and the provision of network services to institutions and to unserved and underserved areas and groups in Nigeria," the ministry said in a statement.