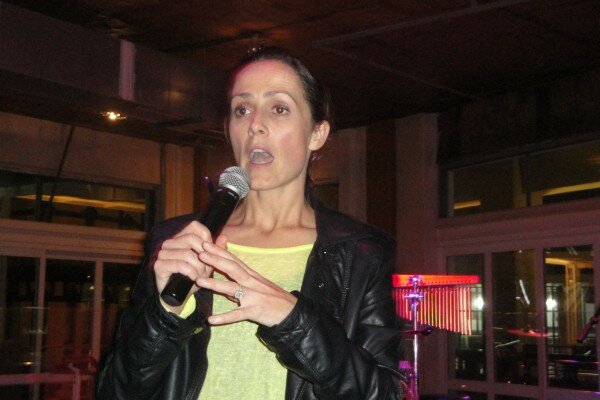 Social entrepreneurship and social learning should be embraced to improve the South African education situation, South African tech entrepreneur Barbara Mallinson believes.
Mallinson, founder of social education tool Obami, spoke at the Geek Girl Dinner in Cape Town (GGDCPT) yesterday evening on social entrepreneurship and its links with social learning.
"Social entrepreneurship breeds social learning," Mallinson said, describing how a cycle of positive progress can be created by using social tools.
The award-winning social entrepreneur believes collaboration can help to bridge the "massive disparity" evident on the South African education scene.
Standing behind the principle of defeating the ignorance surrounding education, she advocates partnerships between the education and entrepreneurship sectors.
"We see how that when it came to social learning… [it] could be a bridge," she explained.
Although admitting the challenge is big in supplying cost-effective equipment to educational institutions, she feels technology is not being used to the best of its ability in the country to fill the gap.
"Few South Africans actually get to experience that for themselves," Mallinson said.
She acknowledged the role of social entrepreneurs' skill impartation to informal and unskilled working sectors as part of enabling progress of an interactive chain.
Despite her emphasis on education, she believes every sector should adapt with the help of social entrepreneurship.
Chaired by Suhaifa Naidoo, GGDCPT is also making effort to sponsor student attendence to its events.
School students from Edgemead High School attended in March, whereas university students from University of Cape Town (UCT) and the Cape Peninsula University of Technology (CPUT) were present last night.
HumanIPO will publish a full interview next week.