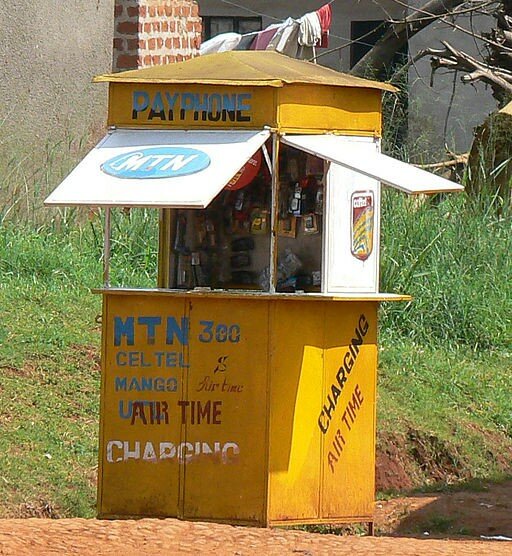 CC image courtesy of Bryan.
Ugandan mobile money transactions and other transfers are set to be taxed 10 per cent, the minister of finance has announced.
Maria Kiwanuka, minister of finance, announced the government hoped to raise US$12 million annually through the extra charges.
In addition, Ugandans will also be charged additional fees for international calls, with an expected income of US$16.5 million.
The withdrawal of aid donors to the country because of corruption allegations caused a US$214 million gap in national government finances, which motivated the sourcing of extra income.
Mobile money transfer tax will affect 8.9 million mobile phone users in Uganda, who subscribe to six different networks.
Kenya introduced a similar taxation on mobile money transfers at the start of the year, which has seen a rise in the cost of the services to consumers and last month Zimbabwe introduced a telecom license fee hike to fund the national election.
Using a cell phone for financial transactions is a common practice in the country since the majority of Ugandans do not have bank accounts.
Simon Mpagi, mobile phone money transfer agent, said: "It's very unfortunate that Ugandans are being squeezed both ways," the BBC reported.
He continued: "They steal our taxes and donor money…leaving public services to near-collapse and now when donors get angry and cut them off, they punish us again by raising taxes to grab even the little income we struggle to make."
Phiona Wall, communications manager at Airtel Uganda, said the budget contains contradiction because of the effort to minimise mobile costs on the one side, now following the impending raised charges.
David Holliday, managing director of Uganda Telecom, said: "Mobile money has become part of people's everyday lives because they don't need to carry cash. Even those who were formally unbanked have mobile money accounts with a service provider of their choice."
Catherine Byaruhanga, Kampala-based BBC correspondent, said criticism regarding the budget as presented in parliament on Thursday will affect poor Ugandans the worst.