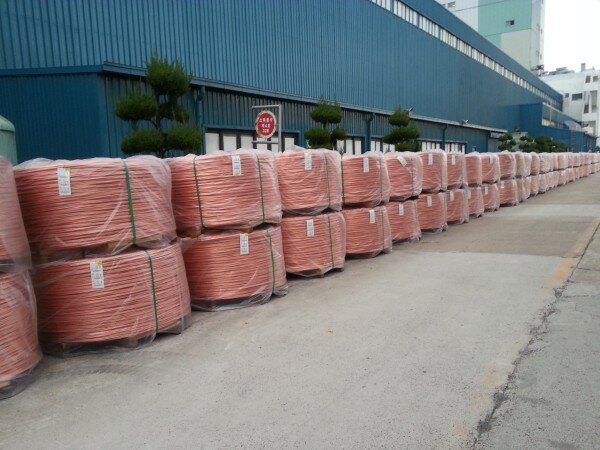 CC Image courtesy of Lsgeeks
The South African Chamber of Commerce and Industry (Sacci) has announced copper theft decreased in value last month by ZAR1 million (US$100,000), a continuation in the recent decline in theft levels.
The Sacci Copper Theft Barometer now says copper worth ZAR9 million (US$900,000) was stolen in May, down from ZAR10 million (US$1 million) in April, the lowest level since the barometer was introduced.
HumanIPO reported in February Sacci was predicting further falls in copper theft after it fell to its lowest level since April 2009 – ZAR11.1 million (US$1.2 million) – in January.
Sacci chief executive officer (CEO) Neren Rau said the results indicated efforts to tackle copper theft were having an effect.
Rau had predicted in February that the downward momentum in copper theft would continue into 2013.
"The progress already made against copper theft in 2012 by way of improved police cooperation with social partners as well as the groundbreaking institutional work done with the Second-Hand Goods Act should spill over into 2013. The outlook is therefore very positive," he said .
Last year the South African Police Association (SAPS) vowed to intensify the war on cable theft, with SAPS spokesman Mininsi Zweli telling HumanIPO: "We want to see more and harsher convictions of these heartless criminals."
Minister of Police Nathi Mthethwa said the police had declared war on such criminals.
"Cable theft should be viewed as a serious crime which has potential to negatively impact our economic growth as a country. We cannot allow that, hence our declaration of war on izinyoka (cable thieves)," he said.
However, incidents have continued into this year. In January cable theft caused a train accident in Pretoria which cost the lives of two people and injured several of hundreds of commuters, while residents of Queenstown were left out of reach of emergency services after cable theft resulted in 600m of missing cables which caused a breakdown in communication abilities.
HumanIPO reported last week Telkom services in an area of Johannesburg were disrupted after the theft of several main cables.
In total, 2,173 business and residential customers in Ferndale and Strydom Park, Randburg, were affected by the latest incident.