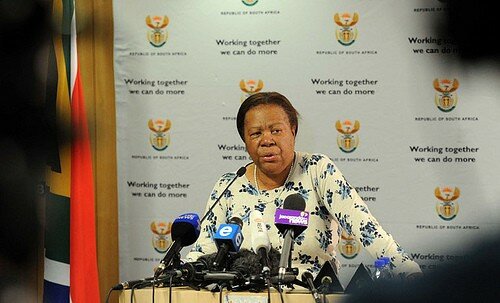 Naledi Pandor (CC image courtesy of GovernmentZA on Flickr)
Home Affairs minister Naledi Pandor has said the first batch of the new South African smart ID cards will be issued to prominent citizens first, including Desmond Tutu and Winnie Madikizela-Mandela.
President Jacob Zuma and former president will also be amongst the prominent South Africans to receive their smart ID cards on Mandela Day (July 18).
"We are prioritising the Mandela generation, those veterans in their 80s and 90s, whom we wish to honour while they are with us in person," Pandor said.
Pandor added: "In terms of delivery to the broader public, we will in due course announce plans to roll out to the general public, focusing on young South Africans as first-time applicants for the identity documents, as well as senior citizens."
It will reportedly take between six and eight years to get the smart ID cards into the hands of all South Africans.
In an attempt to avoid a rush on the Home Affairs offices, Pandor said applicants will be invited to the offices in phases, which will be arranged according to age.
"We appeal to everyone to be patient and allow us to phase in this change efficiently. We will expand the number of offices… to process applications for the smart ID card. We hope all South Africans will work with us to ensure we succeed in this significant national project," she said.
Pandor said the smart ID cards are "technologically impressive," because it includes security systems such as laser engraving, holograms, fingerprint biometrics and biographic data all embedded in the 80 kilobyte chip.