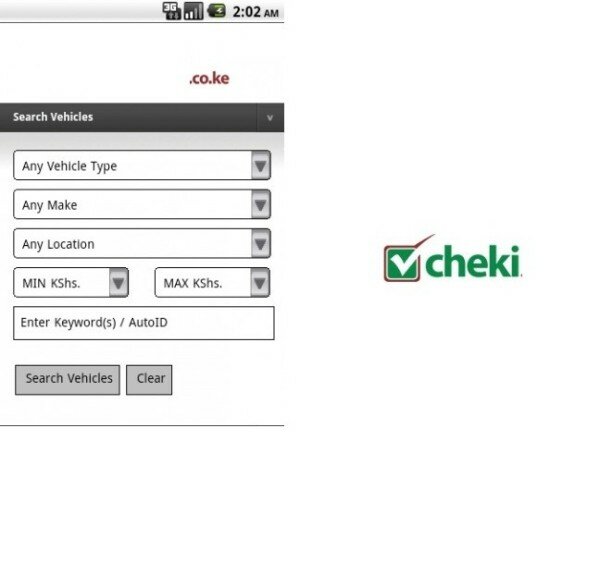 African online car selling company Cheki will be launching its service in Tanzania soon, following its success in several African countries.
With businesses based in Nigeria, Kenya, Uganda and Ghana, Tanzanian operations are planned to launch by the end of 2013.
Strongly established in Kenya and Nigeria, Carey Eaton, managing director at Cheki Africa Media, owes the success to continued focus on customers and brand building.
Speaking to HumanIPO, Eaton said: "It's quite basic. We just focus on building a strong consumer brand. Our relationships are pretty well established between the buyers and sellers."
The population count has largely influenced the sale number success, Eaton explained.
With a Nigerian population of 180 million and 90 million people living in Kenya, top sale performance is experienced in these African countries, though the market penetration also plays a role.
Eaton referred to the market in Nigeria as "car-centric", with advantages such as low duty on car imports, petrol subsidising, high volume supply to the African market and low shipping costs from import markets.
"Kenya is the longest operating market for two years with the greatest penetration, while Nigeria has overtaken Kenya in sales," Eaton said.
Although the website is adjustable to mobile screens, the online market has proven to be Cheki's primary success, also serving as an instant research base.
Due to the lack of broadband access in Africa, Cheki targets the middle class population market, who are internet-active and can also afford smartphones.
"The assumption is if someone can afford a car, they can afford a smartphone," Eaton said.
The Cheki app is available on the Nokia and Android app stores.
Considering itself an online marketplace player, rather than an e-commerce trading business, Cheki's difference lies in bringing two sets of audiences together on the buy-and-sell platform.
Comparing the African markets, Eaton pointed to the vast differences between the countries.
Through commercial connections, Cheki also has an online presence for Zimbabwe, Zambia, Malawi, South Africa and Rwanda and businesses.
Although a South African Cheki site is online, no physical presence for the South African market is currently planned due to big differences in the structure of the car sales market particularly the new car market, and the general fragmentation of the online classifieds market in the Automotive category.