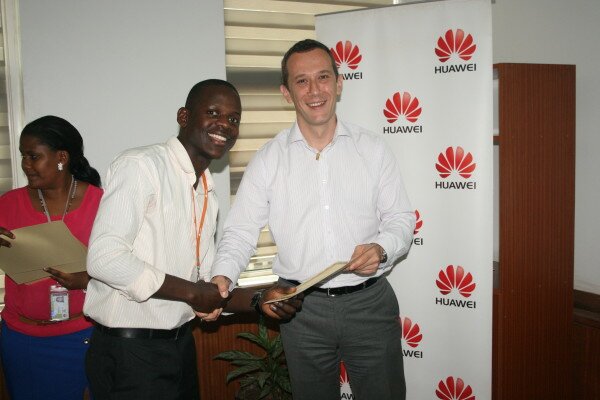 Huawei has awarded 28 internship certificates to Ugandan students, with two being retained following a memorandum of understanding signed at Makerere University last year.
The students were from various universities including Kyambogo, Busitema, Ndejje University and Makerere University.
While working at Huawei, the interns were attached to various departments including technical services, human resource and administration, public relations and finance.
The ICT solutions provider said the new employees bring to four the number of students retained since 2012 with 40 students having gone through the internship programme.
Radoslaw Kedzia, Huawei Uganda chief executive officer (CEO), said internships were among the various initiatives the company was involved in to develop local talent and urged the Ugandan government to join forces with the company to advance the quality of knowledge transfer.
The company is undertaking similar collaborations in Kenya, where the programme kicked off three years ago, working with universities including the University of Nairobi, Jomo Kenyatta University of Technology and Agriculture and Moi university.
In Kenya, the company has employed 10 students with more than 300 having gone through the internship.