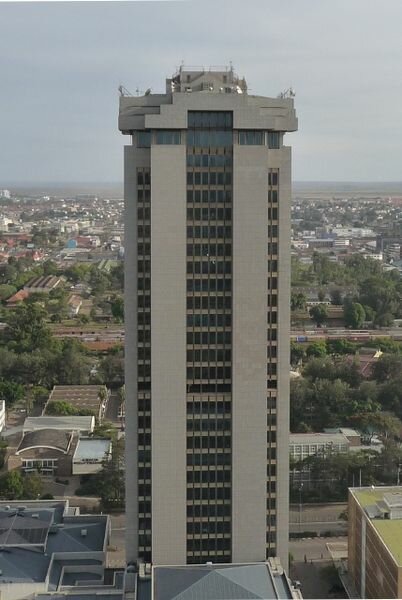 Times Towers, Kenya Revenue Authority headquarters CC Image courtesy of Rotsee2
Kenyans are expected to pay more in their money transactions, including mobile, ATM and bank transfers, following amendments introduced by the Finance Act of 2013 Of Kenya.
The taxes came into effect on August 1, with commercial banks in Kenya expected to hike service fees charged to customers, with other reports claiming some backs might backdate` their charges to June 18.
CfC Stanbic Bank, in a notice to its customers, said the Kenya Bankers Association (KBA) in consultations with the Kenya Revenue Authority (KRA) and the treasury had interpreted the act and date of implementation of the law and will implement accordingly.
"Kindly note that in the absence of a deferred implementation date, this letter serves as notification that 10 per cent excise duty is chargeable to your account in respect to bank fees from June 18, 2013," the bank said.
The new tax stipulates the introduction of a 10 per cent excise duty in The Customs and Excise Act (cap.472) on service fees charged by banks.
The new tax comes weeks after the government introduced a new tax policy for mobile transactions leading to operators passing the charges to its customers.
The KBA sent a statement informing the public of the impending duty.
"KBA, on behalf of its member banks, wishes to notify bank customers and the general public that the excise duty on all such service fees will be payable to the Kenya Revenue Authority," the lobby said.
The introduction of the excise duty is part of the government's quest to raise revenue to plug a budget deficit of KSh356.9 billion (US$4 billion).