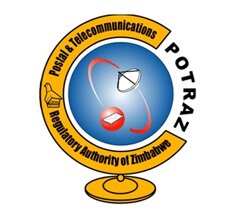 The Postal and Telecommunications Regulatory Authority of Zimbabwe (Potraz) and mobile operators have recorded an increase in abusive texts and calls being made via unregistered SIM cards.
The Southern African country has just concluded its general election, with President Robert Mugabe declared the winner meaning he will continue his rule which began in 1980.
Uncertainty has surrounded the country since the results, with those inside and outside the country questioning their legitimacy.
Potraz, "together with the Zimbabwe Republic Police, and three mobile operators, Econet Wireless, Telecel Zimbabwe and Netone have noted with grave concern an upsurge in the number of offensive and abusive calls and text messages messages generated from unregistered SIM cards across all networks made and/or sent to citizens of Zimbabwe and members of the republic," said the regulator in a statement.
Potraz then issued a warning to the public saying in terms of the regulatory authority's Postal and Telecommunications Act – chapter 12:05, it is illegal for any person to make calls and send text messages of an abusive nature.
Furthermore, Potraz said any person found guilty of engaging in abusive texts and calls will be liable to a fine or a prison sentence of six months. In some cases both imprisonment and a fine will be imposed.
"Accordingly, members of the public are warned against buying or selling activated lines as, in the event that the line is abused, it is the registered subscriber who will be held account[able] and answerable to any offences committed using the line," said Potraz.
In a move to combat unregistered sim cards, Potraz directed mobile operators to disconnect them with immediate effect.