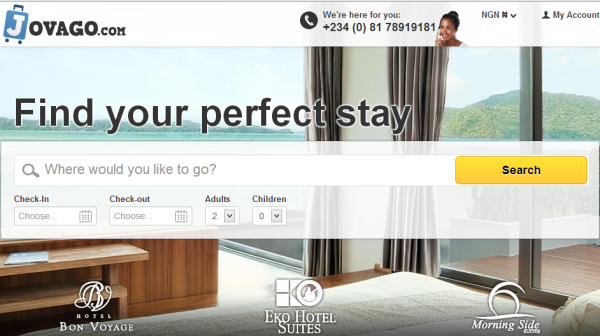 Jovago.com, a website offering 140,000 hotels across the world, was launched in Nigeria today by Africa Internet Holding.
In a statement, the company said the site offers users full information about the hotels.
There are more than 200 Nigerian hotels on the site and customers can choose to either pay online or on arrival at their destination.
Jeremy Hodara, co chief executive officer (CEO), at Africa Internet Holding, said the site is set to revolutionise Nigeria's hotel booking market.
"Jovago provides the easiest way to make travel arrangements," Hodara said.
"This will help business people and travelers find reliable accommodation everywhere. We are about to fundamentally change the hotel booking market in Nigeria by creating the safest and most convenient experience. Jovago is the best place to find a hotel in Africa."
Jovago does not charge booking fees and already has hotels listed in other African cities including Cape Town, Nairobi and Accra.