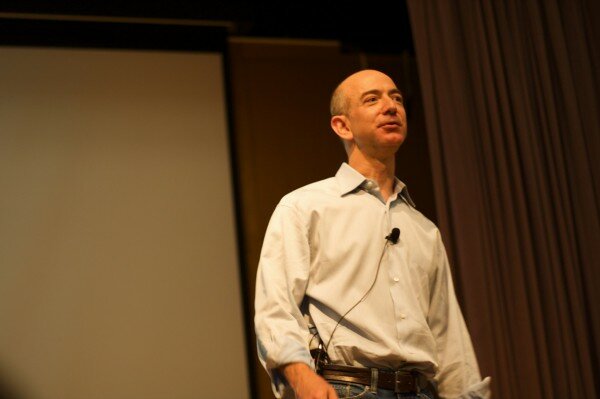 Amazon founder Jeff Bezos. CC image courtesy of Mathieu Thouvenin, on Flickr.
Amazon billionaire Jeff Bezos has agreed to pay US$250 million for United States newspaper the Washington Post, as the print industry continues to be stifled and dominated by digital.
The deal was announced by Katharine Weymouth, Washington Post publisher and chief executive, with the sale including a host of smaller newspapers in the region too.
Bezon has a fortune worth around US$22 billion, made from founding Amazon almost 20 years ago, and describes himself and his business as "explorers", rather than "conquerors".
Weymouth, a member of the Grahams family which has owned the paper for 80 years, will continue to run the paper and she praised Bezos' vision for the publication.
She said: "His focus is on the essential role that our journalism has on dialogue and the flow of information in our society."
In a note to employees, Bezon emphasises he did not intend to interfere editorially and would allow the current management team to continue running the paper.
"There will, of course, be change at The Post over the coming years. That's essential and would have happened with or without new ownership," Bezos said.
"The internet is transforming almost every element of the news business: shortening news cycles, eroding long-reliable revenue sources, and enabling new kinds of competition, some of which bear little or no news-gathering costs. There is no map, and charting a path ahead will not be easy."