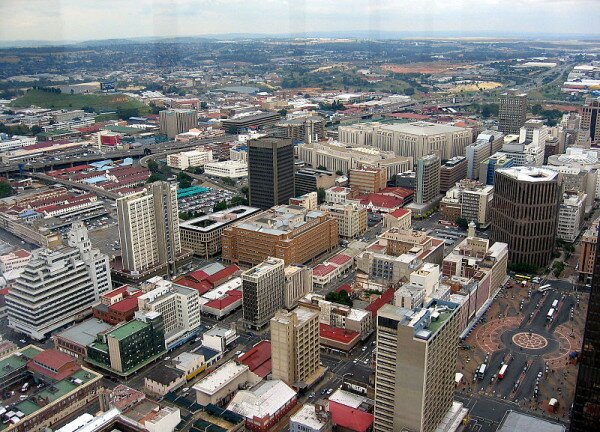 CC Image courtesy of Lars Haefner.
Founder Institute director Keith Jones spoke to HumanIPO about the approach to the startup scene in Johannesburg, where the academy has recently launched their first African chapter.
HumanIPO: How different do you the think Silicon Valley developments will pan out in Africa?
Jones: We are going to be able to facilitate and contribute in proportion to who we are.
We have our own challenges. Every challenge creates its own market.
That just means that there are gaps the Americans haven't thought of that are going to be available to us.
In South Africa it is 21 million people connected to the internet: Seven million people have access via PC and 14 million people's primary interface to the internet is via the smartphone.
There is nothing like this in the western world.
Do you alter the course structure to suit the market?
It's quite practical, it's a global-based structure and all the guys that are mentors are CEOs from local companies.
So there is your context, so there are all of the challenges you are going to face locally.
They are going to stand up and talk about the challenges that you face in South Africa. And it's real.
The flip side is also true, we had a workshop last week where quite a few guys pitched and he says: South Africa? Why would you do that? You are not going to make any money.
The idea is fine, take it global or don't worry.
What do you think is the biggest challenge for local entrepreneurs?
We are way behind the curve from an angel point of view, from a funding point of view [and] from an investor point of view.
Another problem we've got is the salaries. There is a skill shortage in salaries.
On a high salary, you've got these youngsters who should be jumping out and say: 'Hey we should change the world' and then you've got large corporates offering cash.
They don't do it because why would you. You could have the choice of having a Golf GTI now or a startup business and maybe some money later.
The school shortage drives up salaries and puts these guys in high demand and it is a stifling factor.
What would help to make people aware and create a new mindset around these startup ideas?
The sector [should] be validated. We need to parade our successes a bit more aggressively in the sector to show the other guys that is a great option.
Yes, it is high risk, but the returns are real and it makes them much better.
You've got a risky option to start a business and low options to validate your decision.
You go to Silicon Valley and shake a tree, the tech business falls out of the tree. The evidence in Silicon Valley is you'd be stupid not to.
The evidence in this country is [that] it has not been highly successful in the past so why would you?
There are significant and very tangible benefits to this and we need to show them is their turn to do it.
Which role players would you identify to come to the fore?
The common thread is: I can't find a mentor. I want a mentor, but I don't know where to get one.
Are you going to phone an entrepreneur and say: 'Hi, I want to start a business, can I buy you lunch?' You would, it's just that they don't know how to go about finding those guys.
Are enough successful entrepreneurs available as mentors?
There are those guys and they haven't been approached by the community.
All the guys that have become billionaires are billionaires, but what about the guys who are running businesses making a nice, healthy profit?
I think there are other guys out there, such as Justin Spratt.
I've sort of got the high profile guys, but I am also drawing on other guys…that are running the businesses and own their own product.
So where these guys are at, it is also a bit more tangible than becoming a millionaire.