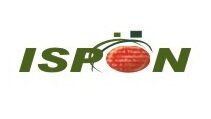 Nigerian ICT stakeholders are making case for the renaming of the Ministry of Communication Technology to Information Technology Commission.
Leading the ICT professionals in this quest is the Institute of Software Practitioners of Nigeria (ISPON).
Others pressing for the change include Tunde Ejichi, chief executive officer (CEO) of Sigma-Beta Alpha Limited, who told Vanguard ICT the current name is the wrong acronym for the ministry.
"Let us call it a proper name. IT is applied science and not ICT. When we talk of information activity, it is storage, transfer, retrieval. IT is the thing and not ICT," Ejichi said.
"People have been so used to Communication Ministry. When we say IT Ministry, people said that it is confusing. Ministry of Communication Technology should not be the name because of convergence issue," he said.
Another supporter of renaming of the ministry is Jimson Olufuye, chairman of the African ICT Alliance, who said the change is needed to ensure convergence.
"What we are saying is the issue of convergence," Olufuye said.
"We have looked at other markets around the world. We have to look at best practices. Creation of Communication and Information Technology Ministry should be the proper thing the government should do. That is what we have said before. That is what we are still saying."