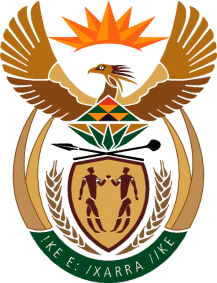 South Africa's former communications minister, Dina Pule, "willfully misled" Parliament and the ethics committee has referred their investigation to the police.
The report focused its investigations on Pule's romantic relationship with Phosane Mngqibisa, who allegedly made millions of rands from sponsorship deals with the Department of Communications, specifically through his involvement with the Cape Town ICT Indaba held last year.
The committee, which was made up of nine cross party members, also recommended docking Pule one month's salary.
Ben Turok, joint committee chair, said: "We found her guilty of failing to declare her relationship with Mr Mngqibisa.
"She failed to declare the fact that he received material benefits which are financial and otherwise, and in failing to do so she broke the rules of the code of conduct of Parliament."
The National Assembly will now need to approve the recommendations of the report.
Pule was only appointed to the Portfolio Committee on Transport yesterday and it remains to be seen if the National Assembly act on the damning report.
The one charge Pule was cleared of however was the allegation she received a pair shoes from Mngqibisa.
The report said: "On the allegation that the Honourable Pule breached paragraph seven of the code [of conduct of Parliament] in that she received a pair of Christian Louboutin shoes as a gift from Mr Mngqibisa, the panel finds that there is no breach. There was not sufficient evidence to prove the allegation."