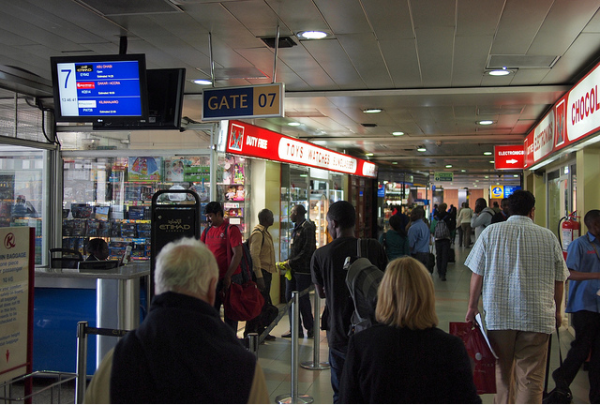 CC image courtesy of yuankuei on Flickr
As investigation into what caused the deadly inferno at the Jomo Kenyatta International Airport (KKIA) yesterday (Wednesday) has begun, but questions are being asked at to whether a sufficient closed circuit television (CCTV) system was in place.
Vital footage collected on the cameras could hold the key to what happened at the immigration area where the fire is said to have begun, but only if such cameras exist.
The team of investigators will have to sift through tonnes of debris to decide whether the fire was the result of a terrorist attack and will search for shrapnel or chemicals used in bomb making.
Technology will however be put to the test with information on the state of JKIA's security cameras scrutinized, though initial investigations indicate the airport may not have any.
One of the firms contracted to install CCTV cameras has reported a KSh100 million (US$11.5 million) loss following the destruction of goods in their stores that included video surveillance cameras and servers for a tender awarded by the Kenya Aviation Authority.
Standard Newspaper reports today Micro City Computers, the company that was expected to install CCTV cameras in the airport, is said to have lost everything.
"I first thought it was a prank. But then I knew my goods are gone," said Paul Rege, technical manager at the company.
The lack of CCTV could seriously dent the investigation, but also explain how the fire could have reached such levels without being discovered in such a high class security installation.
But with a number of constructions and upgrading on-going at the airport it could be the cameras were meant for new buildings.
HumanIPO reported last month the British government had donated new security equipment to specially be used in Kenya's international airports.