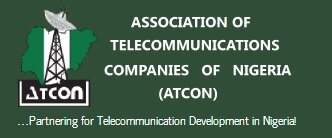 Nigeria's mobile networks have described as ineffective the incessant slamming of fines on them by the Nigerian Communications Commission (NCC) over the poor quality of services.
Lanre Ajayi, president of the Association of Telecommunication Companies of Nigeria was speaking in Lagos at the second quarter industry forum on the mobile number portability organised by ICT Publishers' Alliance.
He said the NCC is collecting from the companies the funds that they could use to improve the quality of their services.
"Sanctions have not worked for the sector. It is not the way to go because it involved taking the money that should be invested in the networks to give to the regulator," Ajayi said.
"Such sanctions are worsening the quality of service in the country as funds that could have been ploughed back into operators' network are paid to the regulator as fines."
On the impact of mobile number portability on the telecoms sector in Nigeria, Ajayi said he had not noticed much difference due to the overall poor service quality.
Ajayi said: "MNP has not really stirred up competitions because of the low quality of service the companies render."