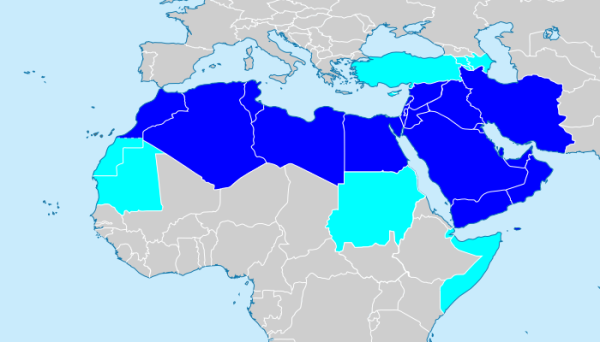 CC Image courtesy of Africa in the World.
Over the top (OTT) players will not immediately influence the position of operators, though opportunities for the lines to cross are still at stake.
Careful strategies are needed to take opportunities for telecoms to remain profitable as media opportunities increase, Analysus Mason reported.
The OTT penetration into PC and TV has started to appear in the Middle East and North Africa (MENA) markets, altering usage patterns of broadband services and smartphones.
As media companies become multi-players, fixed operators have begun investments for offering more services, while local OTTs target niche markets through mobile distribution channels.
HumanIPO reported earlier this year on conversations at the Digital Services Africa conference in South Africa, where the future role of operators was debated.
As smartphone ownership and fixed broadband connections increase, MENA will play a key role in OTT adoption.
Predictions point to an expected 17 per cent rise of fixed broadband connections from MENA by 2018, indicating a 22 per cent growth in handset share connections.
Free platforms, such as YouTube, has already gained popularity in MENA, though it is being hauled over by professional broadcasting services.
"The absence of international paid OTT players, such as Netflix, gives local players an opportunity to capture the market," the report stated.
Cloud-based streaming and social media network integration has boosted the services' popularity among the youth.
While few MENA-based operators are involved in the OTT media market, they generally make use of multi-screen propositions to complement IPTV offerings.
"We believe that operators could play a more important role in this emerging market," Mason said.
The offering of a distribution channel to established OTT players with the facilitation of integrated billing is suggested, pointing to particular opportunities for building mobile revenue.
As for operators, the broadband market as a platform for positioning in the OTT video market is recommended.
OTT opportunity lies in the restriction of access to OTT content, launching multi-screen initiatives for pay-TV offerings or OTT services or alternatively securing a partnership with an OTT player.