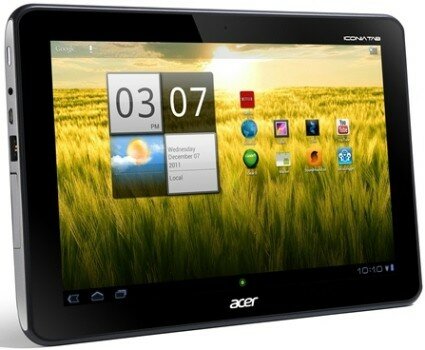 CC image courtesy of Juanchowiki.
Computer group Acer is planning to increase its Android utilisation with less Microsoft offerings, following a poor second quarter performance.
About to capitalize on Chromebook and Android-based mobile devices, Acer plans to recover from its revenue downward spiral as mobile device preference grows.
Google's Android and Chromebook are planned to make up 10 to 12 per cent of Acer's profits by the end of 2013, aspiring towards a 30 per cent slice by December next year.
Currently making up 3 per cent of its sales, as according to the second quarter results, immense growth in this category is targeted.
Taiwanese J.T. Wang, chairman of Acer, said: "The Windows camp has to do something to re-establish or re-inforce confidence among PC users," Wall Street Journal (WSJ) reported.
He related his experience, saying people are reluctant to buy and postpone sale decisions when it comes to computers.
A 5 per cent growth for Acer mobile devices is predicted for the third quarter, to end September 30.
He aims to first sustain market shares with tablet and smartphone offerings in preparation for the company's future.