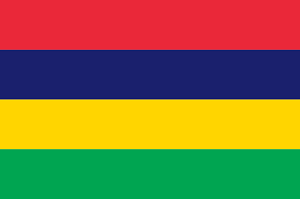 CC image courtesy of Zscout370
The second edition of Infotech Rodrigues is set to take place on the autonomous outer island of Mauritius, in the city of Port Mathurin, on August 17 and is aimed at creating greater awareness on emerging technologies as well as bringing ICT closer to Rodriguan citizens.
"Organised by the National Computer Board in collaboration with the Rodrigues Regional Assembly, the two-day event is expected to attract some 10,000 visitors. It will bring together 13 exhibitors who will showcase their technology and ICT products and services," said the government of Mauritius in a statement.
It added: "Infotech Rodrigues will include the following components: ICT Exhibition, implementation of ICT skills development programme, gaming zone and prizes and lucky draws."
Furthermore, the government of Mauritius said entrance to the two day event is free.
Aside from increasing awareness on emerging technologies in Rodrigues, the two day infotech event also aims to sensitise on both the potential applications of ICT and career opportunities in the ICT sector.
Furthermore, the event will aim to encourage and promote ICT literacy and provide integrated and accessible online public services in a move to bring the government's services closer to the people.
"It is recalled that the first edition of Infotech Rodrigues, was held in November 2012 at the Regional Cultural Leisure Centre, Mont Plaisir. The prime minister, Dr Navichandra Ramgoolam, the minister of information and communication technology, Mr Tassarajen Pillay Chedumbrum, and the chief commissioner of Rodrigues, Mr Serge Clair were present," said the government of Mauritius.
Furthermore, the government of Mauritius noted the past event included 12 ICT companies having showcased their ICT products, services and technology and believe the turnout of last years event, which was at 10,000, will be an indication of this year's attendance figures.