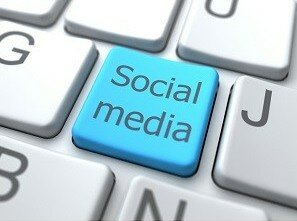 Cyber bullying in South Africa is on the increase despite it being understated in the country, according to a Stellenbosch University academic.
Cyber bullying is best described as personal harassment emanating from social media platforms as well as SMS messages and email.
"The full extent of cyber bullying (being broadly defined) in South Africa is unclear. It is however clear that the phenomenon is growing," Riaan Rudman, a lecturer at the Stellenbosch University, told News24.
In South Africa few studies have been conducted to examine cyber bullying clearly. However anecdotal evidence suggests it is particularly young people who are exposed to it.
The Centre for Justice and Crime Prevention (CJCP) conducted a survey in 2012, which concluded there were high levels of aggression among South Africa's youth, but the line between perpetrator and victim remains indistinct.
"An important finding in the CJCP study is that the line between perpetrators and victims of cyber bullying is often blurred; seven out of 10 (69.7 per cent) perpetrators of cyber bullying had themselves been bullied," News24 quoted the CJCP survey as saying.
Furthermore Rudman has urged companies operating social media platforms to do more in the fight against cyber bullying.
"Social media companies are taking the phenomenon seriously. Mxit, as an example, has actively engaged this topic by means of research in conjunction with Unicef," said Rudman.
Sarah Rice, vice president of communications for Mxit, told News24 their platform "assists parents and schools by offering tips in terms of prevention, having talks at schools, and in cases where an official case is opened, we provide information".
However, Mxit said they have not recorded many complains of cyber bullying on their platform.
However, a Unicef study found high levels of aggression on the Mxit platform, particularly race-based insults.
"The studies suggest that SA is following international growing trends. It appears as cellphone and internet penetration in South Africa increase, cyber bullying will increase," said Rudman in conclusion.