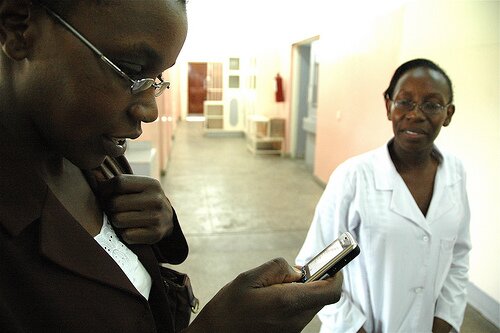 CC image courtesy of UN Foundation on Flickr
Orange Kenya has the cheapest prepaid product among Kenya's four mobile operators, according to a study by Research ICT Africa.
The research was commissioned by the Organisation of Economic Co-operation and Development (OECD) and shows in the second quarter of 2013, the company's retail basket was KSh242 (US$2.76).
The study shows that in the same period Kenya's market leader, Safaricom, was the most expensive at a retail price of KSh363.30 (US$4.14).
Essar's YU Telkom was the second most expensive with a price basket of KSh313.01(US$3.57), while Airtel Kenya was the second cheapest operator with a retail price of KSh290.64 (US$3.30).
The study reviewed Orange's four flagship prepaid tariffs including Holla, Pay As You Go (PAYG), Usinyamaze and Tujuane.
For instance, Tujuane enables subscribers to make on-net calls at KSh2 per minute and off net calls at KSh3 per minute as well as send SMSs across all networks at KSh1.
Mickael Ghossein, Orange Kenya chief executive officer (CEO), said Orange believes increased usage of its pay-as-you-go tariff will give subscribers more opportunity to experience the benefits of its integrated offering on voice services.
He said: "On our network, a call from an Orange mobile line to an Orange fixed line is an on-net call charged at KSh2 per minute. In a price sensitive market, many users hesitate to make a call from their mobile number to a fixed line, when the need arises."
The OECD research was based on a "basket" approach where a consumption pattern is described for different types of users and the prices of corresponding services from each provider covered are used to calculate the resulting cost for each type of user.
These baskets are referred to as the "OECD Baskets" with the product information being sourced from operators' web pages.
The procedure combines tariff information with a usage profile in a "basket calculation engine" to calculate cost of individual calls and tariff elements. It then adjusts costs for tax, currency and people's purchasing power to create comparable results.