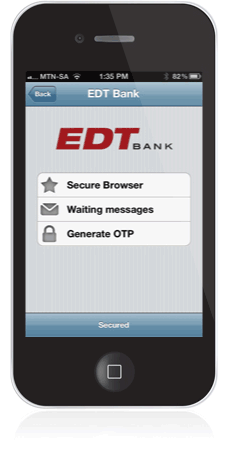 Image courtesy of Entersekt.
Global Entersekt app Transakt has been recognised by the South African Frost & Sullivan Technology Leadership Award, highlighting its recent online banking security market analysis.
Replacing the one time password (OTP) method, the Transakt provides a more secure authentication method via online electronic certificate technology.
The mobile solution equips financial institutions and customers with fraud-resistant protection for transactions.
Lehlohonolo Mokenela, research analyst at Frost & Sullivan, said: "Entersekt has looked to not merely providing a solution that is deemed industry standard, but one that is shaping the model of providing security in the industry."
Entersekt is the first company worldwide to deploy this technology "far beyond the native mobile cryptographic capabilities", according to Mokenela.
With accreditation of the world's largest payment networks such as Visa, MasterCard and American Express, the solution offers a simplified payment process, also an African first with its certifications.
Frost & Sullivan presents a yearly award for excellence in technology leadership with criteria such as incubation, adaptation, take up, maturity and continuous flow of improvements.