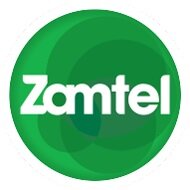 Zambia's mobile operator Zamtel has completed their US$4 million investment in internet hotspots for all official United Nations World Tourism Organisation (UNWTO) venues and hotels ahead of the conference set for next week.
The twentieth UNWTO General Assembly, which is being co-hosted by both Zambia and Zimbabwe, is set to begin in Livingstone, Zambia, on August 24.
Zamtel will provide free internet access to delegates via virtual hotspots.
"Living has effectively become the first city in the country to benefit from Zamtel's latest high speed internet services using the optic fibre network technology," the Zambia Daily Mail quoted Kennedy Mambwe, corporate communications manager for Zamtel, as saying.
However, Zamtel's free internet access offer is reportedly limited to the conference's duration.
Mambwe said Zamtel has set its focus on two capital projects, which will see the expansion of the mobile operator's third generation (3G) through utilising the long term evolution (LTE or 4G) base stations.
The second capital project involves the extension of the country's current fibre network to all provincial districts and centres.
"With this level of investment, Zamtel is hoping to turn Zambia into a virtual hotspot providing fast internet connectivity that is likely to spur rapid economic development through [reliable] internet connectivity," said Mambwe.
The limited free internet access for the UNWTO conference will be active for areas, hotels and beneficiary institutions including David Livingston, Fallsway Lodge, Sun International, Courtyards, Protea Hotels, Chrismar and the Harry Mwanga Nkumbula Airport.