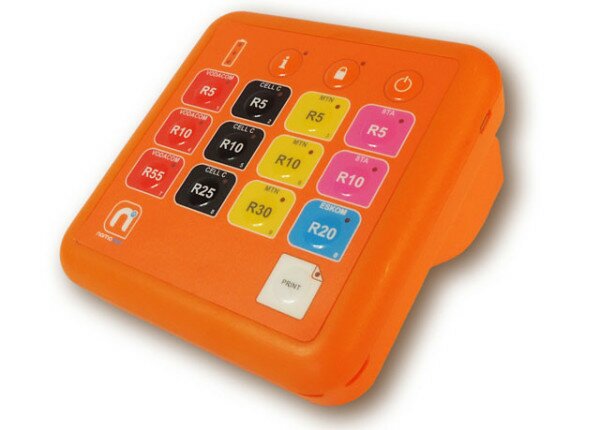 Nomanini's prepaid vending terminals have been a big hit in Kenya, with their selling volume surpassing that of South Africa just a month after they were introduced to the East African country.
Speaking to HumanIPO, Nomanini's founder Vahid Monadjem, said the terminals were brought into the county through a partnership with local company Bamba Kenya, now the official distributor of the terminals.
"They are already selling well… better than in South Africa in fact the rate of sales for Bamba Kenya's terminals in Kenya is about twice as high as our average in South Africa. Clearly the suitability to the informal trade has a much better impact in Kenya," said Monadjem.
The terminals cost KSh16,500 – KSh21,000 (US$200 – US$250) for a pilot of 50-200 terminals, but this largely depends on the volume.
Nomanini terminals seek to eliminate the use of scratch cards, producing a lower cost to the manufacture, lower supply chain costs and lower distribution costs.
There is also expected to be less fraud and theft.
Nomanini put the informal entrepreneur at the heart of the process, thereby enabling wider access to prepaid services for the unbanked masses.
Bamba Kenya is Nomanini's first international partnership with the companies meeting through Nomanini's venture capital investors the Eva Fund.
While the latter was conducting due diligence on the company, they were looking at potential investments in Kenya as well and they realised the two companies could form a good working relationship.
It was always Nomanini's intention to begin their international expansion within Africa.
When they decided to move in the direction of providing a platform to serve prepaid distributors and service providers in Africa's markets, Nomanini knew each market would have its own unique characteristics.
They realised they would be unable to move into each new market and improve the distribution of prepaid services on their own.
The best option was therefore to work with local partners who already had experience operating in their market and more specifically, in prepaid distribution, who could operate at scale and were ready to innovate.
"Our friends at Bamba Kenya ticked all those boxes and eVA Fund connected the two companies who relied on emails and skype calls to correspond," Monadjem added.
"Trust and transparency were critical to expediting our discussions. Because of this and our entrepreneurial pragmatism we were able to find a workable partnership model that suited both our companies."
He added: "So we signed an MOU in the first quarter of 2013. From there Nomanini started re-tooling our platform to meet Bamba Kenya's requirements and in mid 2013 Nomanini delivered the first consignment of Bamba Kenya's terminals."
Plans are now in motion for the company to continue with its regional and international expansion and have their sights set on Uganda, Tanzania and Rwanda.
"We are currently evaluating projects with potential partners in those three countries and have a further 25 potential projects in our pipeline covering many other regions," Monadjem concluded.