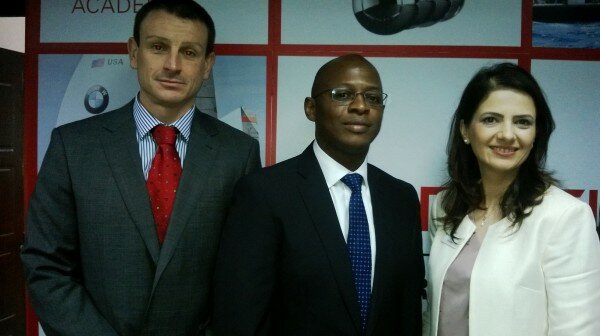 Kristian Tierney, general manager, Interdist Alliances; Adebayo Sanni, managing director Nigeria, Oracle Corporation African Operations; Sevgi Ovdur Emul, partner HUB leader, Oracle Turkey, Nigeria, Kenya
Oracle has opened its first partner hub in Africa, providing specialist training on behalf of the software giants.
Speaking at a press conference in Lagos yesterday, marking the official opening of the partner hub, Sevgi övdür Emül, Oracle Partner HUB Lideri, Turkey, said it was set up to create a meeting place that will hold networking events for Oracle partners.
She added the centre would bring more Oracle exposure to Nigeria and applications in addition to technical support and easier sale of solutions.
Adebayo Sanni, managing director at Oracle Nigeria, said the hub would have a massive impact on skill sets and help partners address support opportunities in Lagos.
Sanni said: "We are not taking from Nigeria, with this hub, we are giving back."
He said the center shows that Oracle is focusing on Nigeria and has a futuristic view aimed at driving coverage.