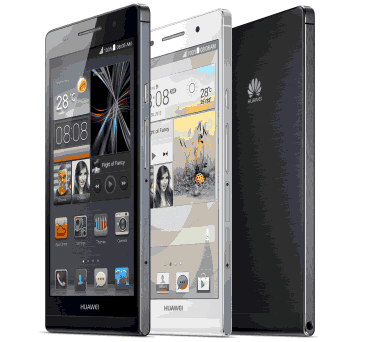 Huawei has unveiled the Ascend P6 smartphone in South Africa at an event held in Greenpark, Sandton.
The Ascend P6, one of the world's slimmest smartphones measuring just 6.18mm, has a 1.5GHz quad-core processor, with a 4.7 inch high definition in cell display and touch for enhanced responsiveness.
The device weighs just 120 grams and has and a 5MP front facing camera, 8MP rear facing camera, a 200mAh battery in a metallic body, operating on Android 4.22.
Speaking during the launch, Li Dafeng, president of the Huawei Eastern and Southern Africa region, attributed the success of Huawei on the continent to high quality devices at economical prices.
"Huawei's reputation for industry-leading technology is as a result of over 20 years experience in the ICT sector, as our business continues to grow by 10 per cent year on year amidst the economic challenges," said Dafeng.
"Our smartphones are reasonable in price, yet offer the latest technology and high quality performance."
The Ascend P6 proprietary user interface includes enhanced security, smart reading, facial recognition and panoramic shot.
The device also has battery optimisation technology and air sharing capability. It comes in black and white and pink, and will be available in MTN, Cell C and Vodacom outlets.