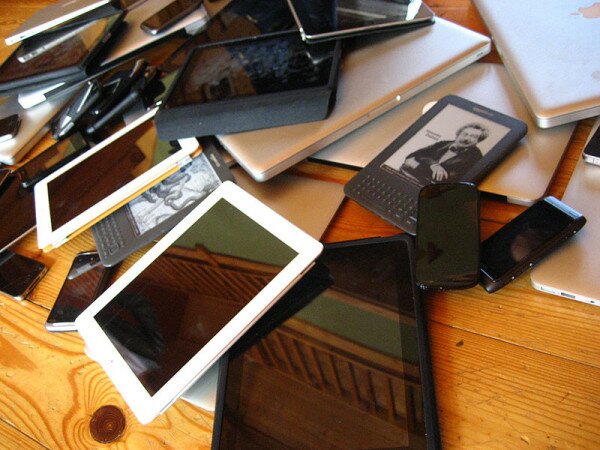 CC image courtesy of Jeremy Keith on Flickr
Mobile phone manufacturers in Kenya have slammed a proposed VAT law they say will push up ICT software and hardware prices, urging the government to seek revenue from the workforce rather than the inputs.
The ICT industry in Kenya has enjoyed zero tax on hardware and software since 2009, but this is under threat following the introduction of the VAT bill that proposes to harmonise all products except basic essential goods as the country seeks to reach its tax revenue budget.
Manufacturers including Microsoft, Nokia, Intel, Huawei and Samsung, as well as the GSMA and iHub, said the tax would take back gains achieved in the industry including the surge in mobile and internet penetration.
"Since the exemption, Kenya has experienced a 25 per cent increase in mobile penetration, and the correlation between growing mobile subscribers and economic growth is well established by the World Bank, McKinsey, GSMA and others," said a statement from the stakeholders.
"As a general rule, increasing mobile penetration by 10 per cent yields an estimated 1.2 per cent growth in GDP across the economy."
The companies argue the gains in the industry can be attributed to a progressive tax regime that has further allowed the growth of incubators into the market.
According to the stakeholders, the rise of the various hubs of innovation has given rise to a developer ecosystem with the country boasting more than 20,000 talented youth and IT professionals.
They now say the enactment of such a bill without amendments will cripple Kenya's digital economy and undermine the country's young IT industry.
"The proposed amendment to the Value Added Tax Bill runs the risk of crippling Kenya's economic momentum by dealing a devastating blow to a nascent digital economy driven by young and highly skilled Kenyan information workers with the potential of creating many more breakthrough innovations and high paying IT jobs," the statement added.
The stakeholders are now urging the national assembly's committee on finance, planning and trade to reconsider the provision on the sector.