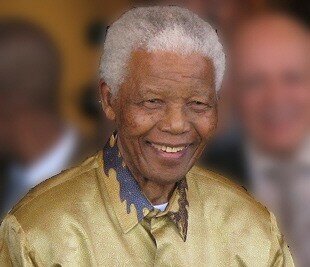 CC image courtesy of South Africa The Good News
The Mandela.is social media site, which has been in beta phase since March, has gone public, intended as a space for users to share inspirational thoughts and articles.
AFP reports the social media site was launched by two of Mandela's grandsons, Ndaba Mandela and Kweku Mandela Amuah.
Ndaba Mandela said: "It's a social network around the inspiration my grandfather gave to the world.
"People can share what Mandela inspired them to do, to give back to their communities."
Kweku Mandela is already a partner in Out of Africa Entertainment, a film and television production company.
Ndaba Mandela is chairman of Africa Rising, a non-profit organisation that aims to encourage African innovation and development.
Ndaba Mandela said the priority is "to create a platform that is credible, respectable and enjoyable".
The opening phase of Mandela.is had around 1,000 users active on the site.